College Celebrates Successful Year 6 Open Evenings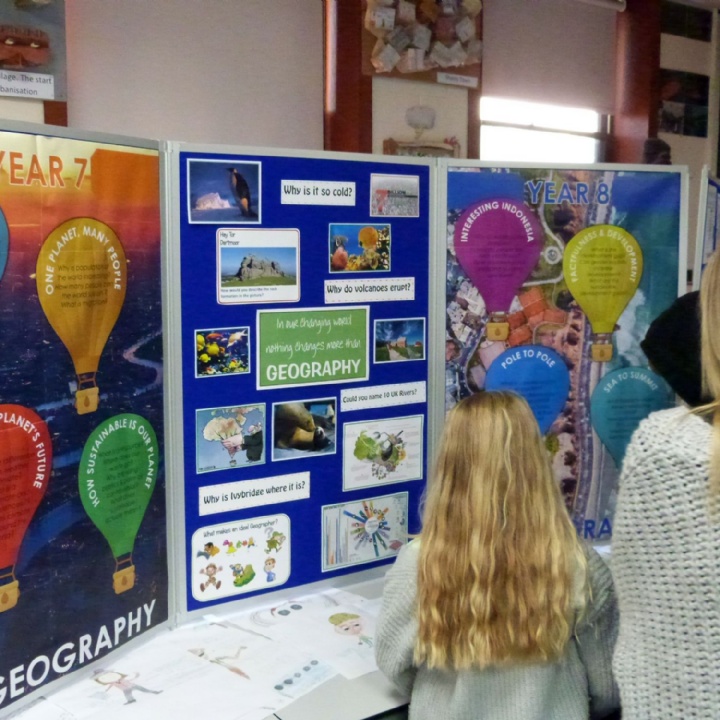 Ivybridge Community College welcomed prospective students and their parents and carers to two Year 6 Open Evenings held recently.
These events were an opportunity for the families to meet with staff and students and have a tour of the College, whilst learning more about what is on offer.
Following the events, some parents below kindly contacted the College and gave their opinions about the evenings saying, "My husband and son came to your Open Evening last night, and what they saw, they loved!" "We came for the Open Evening and I was very impressed." "Thank you for last night's Open Evening it was really good." "My daughter loved seeing the College this evening and has come back buzzing. I asked her what all of her friends are saying and they all feel exactly the same!"
Families were welcomed to the Open Evenings by the College's Student Ambassadors. Together with members of staff they assisted with the tours, helping to make the event the success that it was.
.
Gabriel and Anna-Mae, in Year 8, and Edward in Year 12, gave welcome speeches to the audiences and Sixth Form BTEC Performing Arts students gave wonderful performances.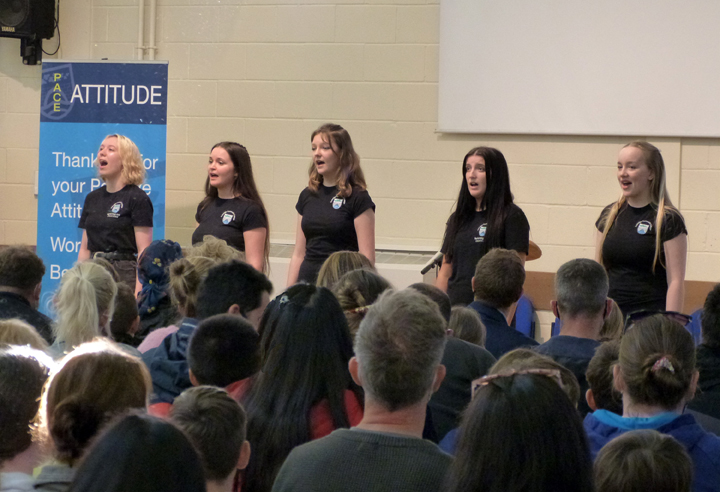 There was also an opportunity to tour the College and experience Curriculum Subject presentations, Gymnastic performances, PE activities and Science experiments.
"We were delighted to meet Year 6 parents, carers and their children at both of our Open Evenings. It has been wonderful to once again open our College to prospective students, having hosted virtual transition events in the previous year. We are especially proud of our Student Ambassadors from Years 7 to 13, who were invaluable in supporting such successful evenings," Charlotte Hanton, Assistant Principal.