Students Celebrate European Week of Languages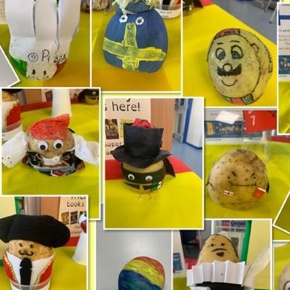 During the week commencing Monday, 20 September, students at Ivybridge Community College celebrated the European Week of Languages.
This year marked the 20th Anniversary of the European Day of Languages and to celebrate it, the Modern Foreign Languages Department prepared a wonderful series of activities for the week.
Students from all Year Groups were invited to participate in a Dress up a Potato competition. The potatoes had to represent a language or culture from around the world. They were displayed in the Learning Resource Centre where staff and students were invited to vote. The creators of the winning potatoes were announced in assemblies and received their prize of free chips from the Dining Hall.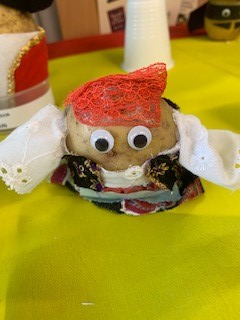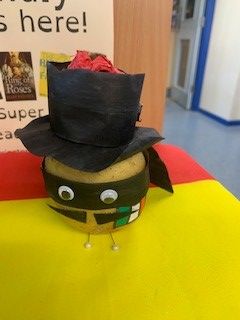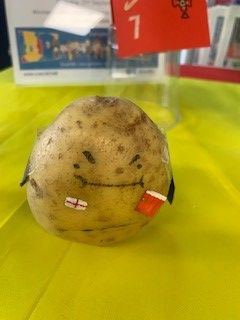 Students in Years 7 and 8 also took part in a Word Hunt challenge, whereby teachers across all Departments displayed signs saying "hello" in various languages on their desks. The students had to find as many as possible and try to guess the language. Some were very tricky, but three lucky winners received prizes of edible goodies.
Across the week all Year 8 and 9 Languages students wrote a postcard in French or Spanish to thank a teacher of their choice. These were then delivered to the relevant staff.
Finally, all Tutor Groups across the College participated in a Language and Culture Quiz during Tutor time. All three top prizes were won by Year 8 Tutor Groups, a wonderful achievement.
Kelly Olive, Deputy Principal said, "Thank you to colleagues in the Modern Foreign Languages Department for embracing the European Day of Languages in such emphatic style. This range of exciting challenges really encouraged students of all years to get involved. I was a particular fan of the Potato competition where students were incredibly creative and drew upon their knowledge of the cultural context of these countries to support their designs."