College Celebrates GCSE Results Success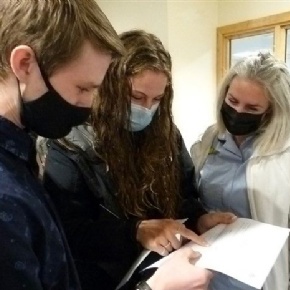 Ivybridge Community College students are celebrating success on GCSE results day once again and we are extremely proud of each and every one of them.
Students have received grades which are a testament to their hard work and commitment throughout their studies and which really promote our mantra that hard work and effort every day really does pay off. We are confident that our students have completed Year 11 with the grades they fully deserve and which put them in a strong position to embark upon the next part of their learning journey, be it at our Sixth Form, other further education vocational courses or into the workplace as part of an apprenticeship pathway.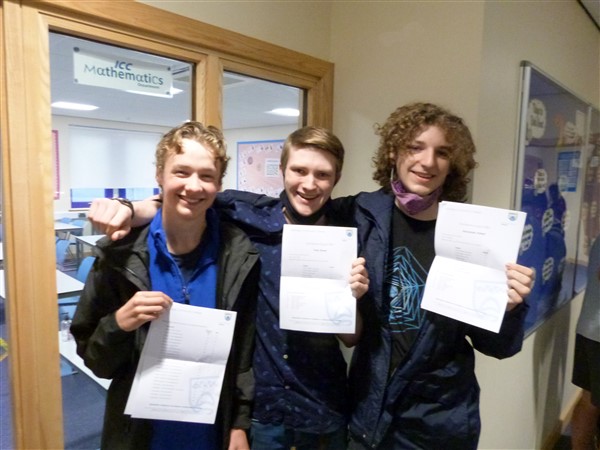 Reflecting on the GCSE results the Principal, Rachel Hutchinson, said, "It may have been a challenging year, but the students have been amazingly resilient and so committed to their studies. The staff could not have worked harder in supporting our students, going above and beyond their expected professional duties during such unprecedented times.
I have seen first-hand how hard the students and staff have worked over the last year and I am confident that our students have valid, comparable and accurate grades that reflect their commitment. I cannot pass any judgement on the picture nationally, but we at Ivybridge Community College will be celebrating these results".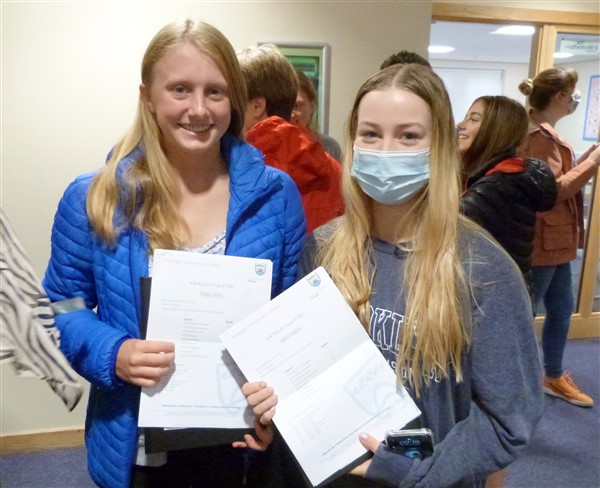 Matt Kibler, Academic Performance Leader for Year 11, and Jo Mandeville, Pastoral Leader, would both like to commend all our Year 11 students. Mr Kibler said, "I'm so proud of the Year Group, the maturity and resilience they have shown over the past few years is phenomenal. They have overcome so many challenges and to come out with such a great set of results illustrates the strength of character this group have. I wish the Class of 2021 all the very best of luck for the future. We must not forget what a talented Year they are and how much they have contributed throughout their time at the College in so many ways, both academically and through such a wealth of enrichment successes." Both members of staff would like to personally thank all those parents/carers who have been so supportive of the College, working closely with the College and encouraging their children to engage with remote learning and the national adjustments to teacher assessments instead of formal examinations. The positivity shared by our students and parent body has been gratefully received by all staff across the College.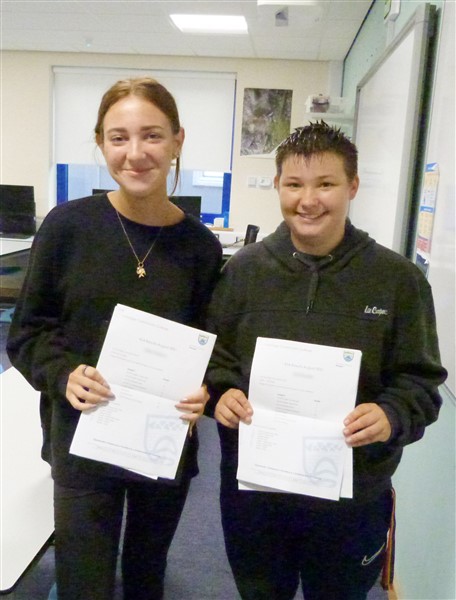 "Thank you once again, for being such great student ambassadors and on behalf of all staff and governors I would like to congratulate you all for your enthusiasm, commitment and hard work throughout your time at Ivybridge Community College. I would like to personally wish all of you the very best of luck as you take the first steps on the next part of your exciting journey with your Sixth Form studies, apprenticeships and employment." Heather Lilley, Deputy Principal.
Finally, we would like to congratulate all of our students on their achievements this year and in particular, for the maturity, resilience and professionalism they have shown during such turbulent times.
Please enjoy the gallery of images capturing the delights of the morning!