Rugby Celebration for NatWest Schools Cup finalists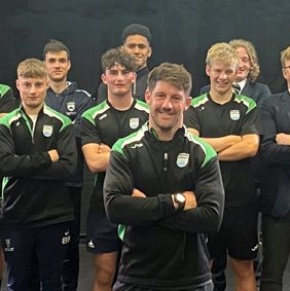 On Thursday, 20 May, Ivybridge Community College's Rugby Academy held a celebration event for its 2020 Under 15 Team.
The team made College history when it reached the final of the Under 15 NatWest Schools Cup, which is the foremost English Schools' Rugby Union Cup competition. The Ivybridge Community College students were the first team from a state school to reach the Cup Final in 10 years.
The team were due to play against Stowe School in the final at Twickenham, the home of England Rugby, in March 2020. However, the match had to be postponed, and was then eventually cancelled, due to COVID-19 restrictions.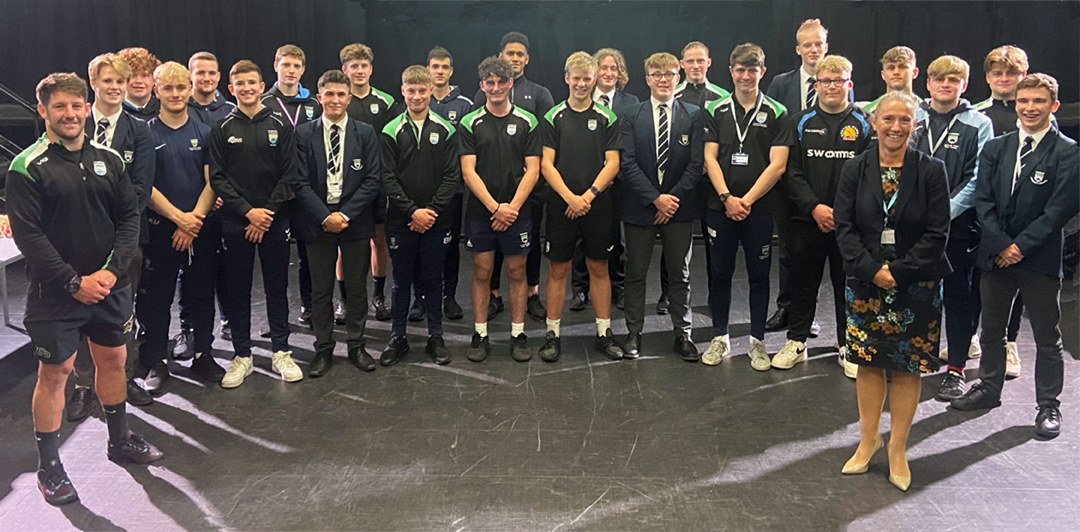 "Reaching the final of the NatWest Schools Cup was an astounding achievement, usually achieved only by teams from independent and private schools," said Matt Shepherd, Head of Rugby at Ivybridge Community College. "It is such a shame that the ultimate reward, to play and possibly win, at Twickenham, could not happen. As a College, we are exceptionally proud of everyone involved, so we were determined to commemorate their achievement by holding a well-deserved celebration for the squad."
The celebration included each squad member being awarded the shirt that they would have worn had they played against Stowe School at Twickenham. After each squad member had received their shirt, the 'Player of the Year' trophy was then presented. This was awarded to Jeremy Tuima. Jeremy's brother Rusiate plays for the Exeter Chiefs, his sister for the England Ladies' Team and his uncle was captain of the Fiji Team.
Matt Shepherd then outlined the Rugby Academy's ambitions for the next College year in a special presentation. He detailed the provision that Ivybridge Community College will be offering to those who stay on and head towards its Sixth Form programme for the Senior Elite Squad.
Ivybridge Community College has an impressive record of producing Rugby players of the highest calibre, including current Exeter Chiefs players Stu Townsend, Dave Ewers, Ben Moon, Sam Simmonds and team captain Joe Simmonds.
"I am extremely proud of every one of the Under 15 Rugby Squad," added Matt. "They are a credit to themselves, Ivybridge Community College and to their parents. We are excited for the next part of our journey into the Sixth Form with an outstanding group of Rugby players."