Music Super Saturday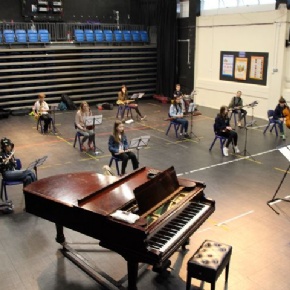 On the morning of Saturday, 22 May, twenty-five students from Years 7 to 9 attended our first Music Super Saturday at Ivybridge Community College.
Our ensembles have not been able to play for over a year due to the pandemic and this was their first opportunity to play together. Due to COVID-19 restrictions each Year Group rehearsed in a separate space. Each student had the opportunity to play in an orchestra session led by Tom Deam, from Devon Music Education Hub, and a Big Band session led by our new Big Band Leader, Russell Collins.
For our twelve Year 7 students who attended this event it was particularly exciting as this was their first opportunity to play in an ensemble at the College. Tom Deam commented that this was the greatest progress in music making in two hours that he had ever experienced from any group of students.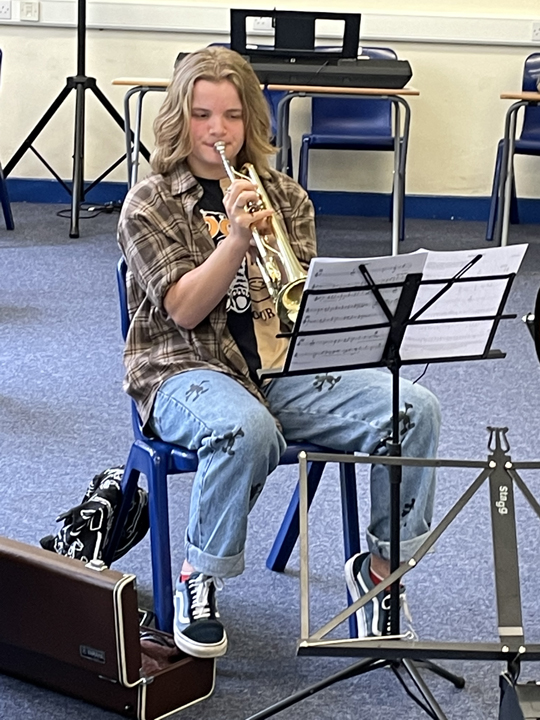 Following on from the success of this event we will be starting weekly rehearsals for our Year 7 and Year 8 orchestra groups which will take place after College on Wednesdays after the half-term holiday. We are excited that further lifting of COVID-19 restrictions in the coming months will allow our Orchestra and Big Band to rehearse together. Our next Music Super Saturday is planned for 10 July.
The College has received some wonderful feedback from the Year 7 parents of the students who attended:
"Thanks so much for organising Saturday. Noah had a great time. He's really missed making music in person. He said he got on well with Big Band and was playing one of the pieces today. The only feedback would be more please! Fingers crossed you get a green light to do more in person soon, thanks again."
"It was a fantastic event. Greg thoroughly enjoyed himself. Thank you to everyone involved in hosting it."
"Thanks to you all for giving up your time for this - Finlay enjoyed it."
"Thank you so much to all the staff that made the Super Saturday possible. Anna-Mae thoroughly enjoyed the experience and it gave her a real confidence boost to perform in a group."