Adam is English Schools' Athletic Association Championships Top 8 Finalist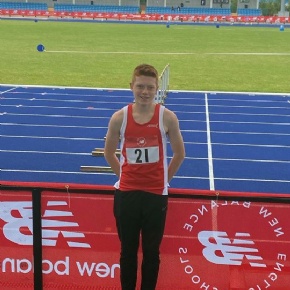 Ivybridge Community College Year 9 student, Adam Dingley attended his first ever ESAA (English Schools' Athletic Association) Championships for the U15 80m Hurdles event.
**Update – Tuesday, 13 July 2021**
Adam was in Heat 1, (two heats with 14 boys) and ran 11.87s to easily qualify for the final and then ran a new PB of 11.75s to place 6th overall in the final.
Adam is very pleased with his time, and his position, as he was up against some of the top ranked hurdlers in the UK and not much separated their finishing times.
This was a great experience for Adam at the Ethiad Stadium, in Manchester, which also recently hosted the Muller British Athletics Championships where the likes of Dina Asha-Smith races before heading to Tokyo for the Olympics.
Adam is still ranked 8th overall in the UK, and at the end of this season he moves up to the 100m Hurdles in a new age category of U17.
Next up for Adam is the South West Inter-Counties Championships on Sunday, 18 July, where he is again representing Devon. He then has the U15/U17 Championships over the weekend of 7-8 August, in Manchester, and finally the ESAA Combined Events Finals in September in Bedford.
Adam will also participate in a local Athletics Camp over the summer, run by his coach, at Brickfields. He will be focusing on preparation work for the 100m Hurdles, as well as track work, nutrition, supplement use, prehabilitation foam rolling and yoga.
** Update – Monday 28 June 2021**
Ivybridge Community College is delighted to announce that Year 9 student, Adam Dingley has been selected for the ESAA (English Schools' Athletic Association) Championships for U15 80m Hurdles event.
This is a huge achievement and follows months of training and competing in athletics competitions throughout the country. The championships will take place in Manchester, in July.
"Adam continues to make me extremely proud, and I am beyond excited for him to participate in the ESAA Championships next month. He has shown me the track where he will be participating in Manchester and I will eagerly await an update on how he has done". Gemma Riley, Tutor.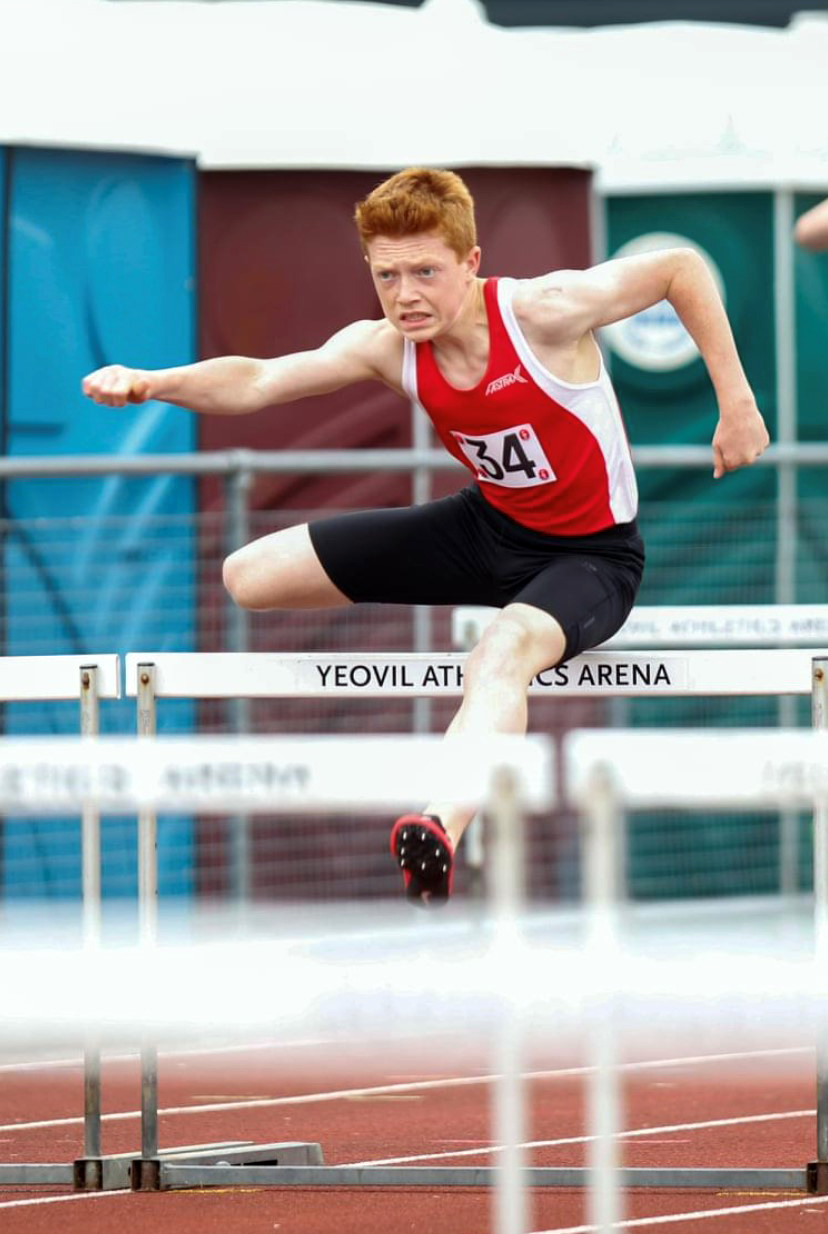 On Saturday, 26 June Adam also competed in Yeovil for the ESAA South West Combined Events Championships for the Devon Team. Adam competed in the Pentathlon, which consisted of: 80m Hurdles, Shot Put, Long Jump, High Jump and 800m. He achieved three new Personal Best results for the Shot Put, 800m and High Jump, where he scissor kicked an amazing 1m44! He came 5th overall out of 14 boys.
Adam was one of four boys who made up the Devon Team, winning the competition overall, with a 400 point lead over Somerset, and will be heading to the finals in Bedford in September.
** Update – Wednesday, 16 June 2021**
On Saturday, 12 June, Adam competed in the Devon County Championships, incorporating the Devon Schools' Competition. Normally the College would select and enter a team, but due to Covid restrictions this was not possible, so Adam entered the competition individually.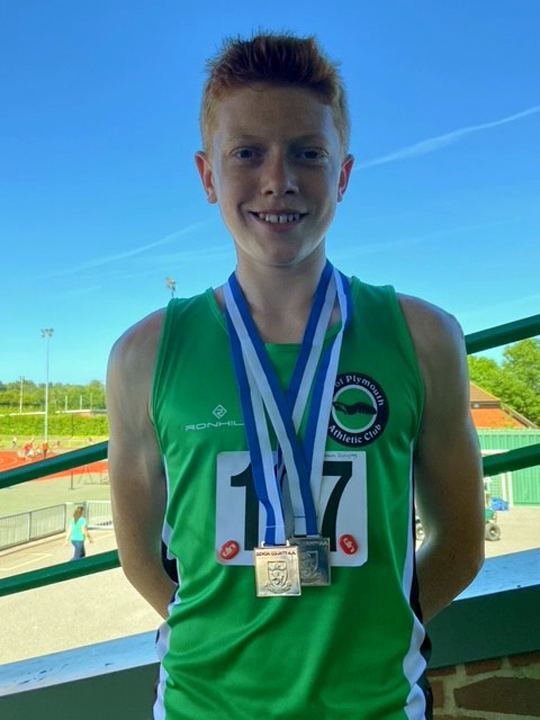 Adam already has the required entry standard for the ESSA selections that are due to made for the Championships in July, which is 12s, however he still ran 11.95s to take a Silver medal in the Hurdles. He added a second Silver medal in the Long Jump with a 5m19 result.
Selections for the ESSA Championships are being made on Monday, 21June, we are keeping our fingers crossed that Adam is selected!.
** Update – Monday, 7 June 2021 **
Adam clocked up 565 miles competing over the recent Bank Holiday weekend travelling to various athletics competitions, but it was definitely worth it as he also achieved three new PBs over his events!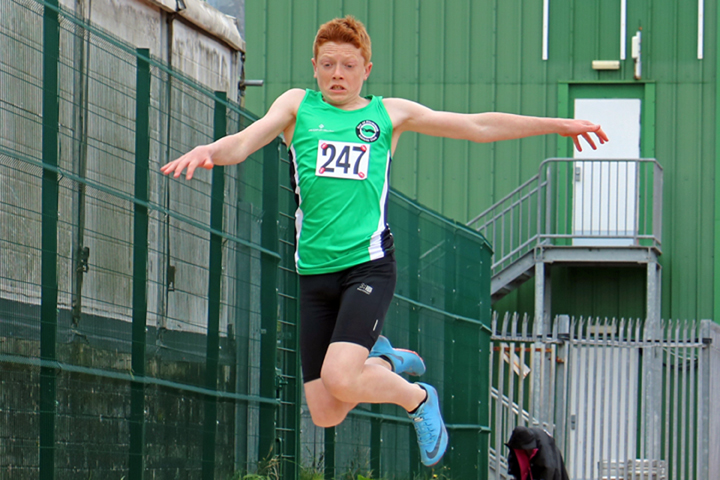 On Sunday, 30 May, Adam travelled to Braunton and competed in the 100m, Long Jump and 80m Hurdles events. He jumped a massive 5m26 which placed him in third place and pushed him into 12th in the UK rankings. He then ran a new PB of 12.06s in the Hurdles, winning the race against the UK ranked No.1, which now places him 4th in the UK rankings and 2nd in the SW rankings.
Adam then travelled to Lee Valley in London, on Monday, 31 May, leaving at 6.00am for the long drive, to compete in the Hurdles and Steeplechase Festival.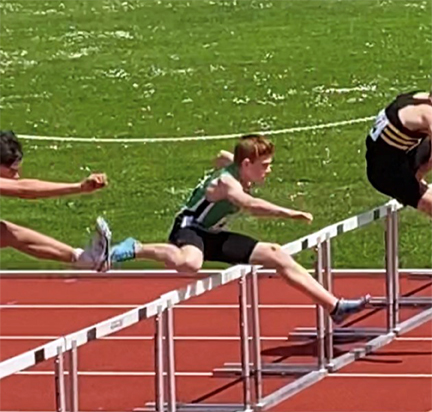 Under the hot sun Adam ran a massive PB of 11.86s in the Hurdles, taking second place in a strong race. He knocked a second off his sprint hurdles time this season and remains 4th in the UK rankings. What an amazing time to achieve during what should have been his rest day!
This was followed by the South West Athletics League on Sunday, 6 June where Adam and teammates from local clubs, The Erme Valley Harriers and Tavistock AC competed against other SW clubs.
On Saturday, 12 June Adam will be competing in the Devon Championships. The ESSA (English Schools' Athletic Association) selections are made from this competition, combining these results with his rankings in the UK. The top 16 are usually selected for the Championships in Manchester, in July.
Adam has also been asked to try out for the ESSA U15 Combined Events Competition. Selection for this is at the end of June where he has to compete at Yeovil in the pentathlon- 80m Hurdles, Long Jump, High Jump, Shot Put and 800m.
We look forward to hearing all about his next competition achievements!
** Update – Saturday, 1 May **
Adam's second competition was at the Yeovil Olympiads on Saturday, 1 May. He completed the100m Sprint with a new Personal Best time of 13.05s and another Personal Best in the 80m Hurdles with 12.07s, which is 0.07s off the English Schools standard.
Adam came second in both events, and he is still ranked second in the UK in the Hurdles.
He will be on home turf this coming weekend at Brickfields for the first Devon Open, followed by competitions every weekend, as follows: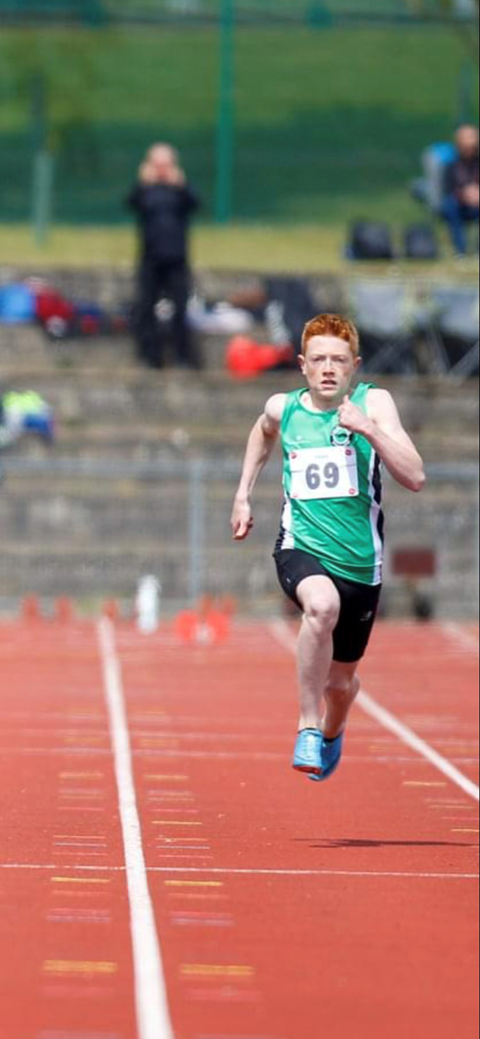 - Exeter Athletics Academy Open,
- Newquay and Par Open
- Devon Open at Braunton
- Devon Championships on Saturday, 12 June
If Adam gets the standards, and is selected for English Schools, he will travel to Manchester on Sunday, 11 July to compete.
We wish him all the very best!
Press release - 29 April 2021
On Sunday, 25 April Adam, who is a member of the City of Plymouth Athletics Club, participated in his first competition of 2021, which was at the South West Athletics Academy Open, at Exeter.
He competed in the U15 Boys' 80m Hurdles, 75m Sprint and Long Jump competitions. Due to his superb results on the day, he is now ranked Number 2 in the UK in the Hurdles. He also jumped a massive new season Personal Best of 5m37 in the Long Jump, which puts him second in the UK rankings also. A great start to the season.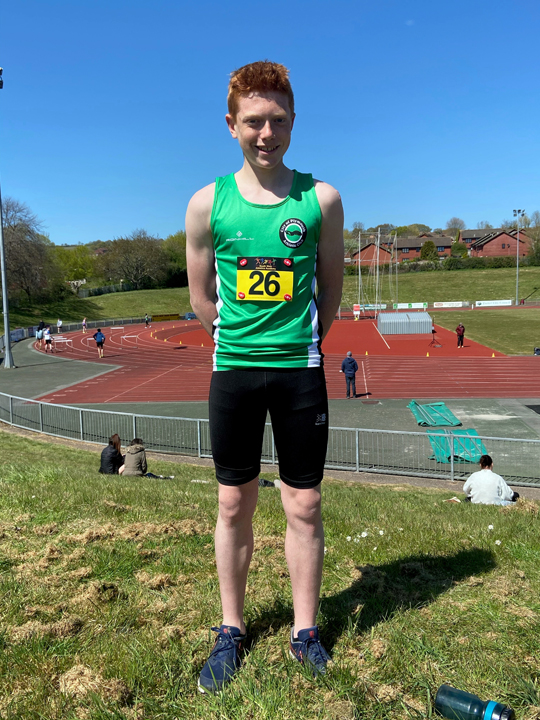 His second competition is the Yeovil Olympiads on Saturday, 1 May, followed by further competitions every weekend for the next four weeks.
Adam's goal is to get the ESSA standard and be selected to represent Devon in the Manchester Championships in July. He has just received his nomination email to be put forward for this selection.
"To say that I am proud of Adam is an understatement. I thoroughly enjoy talking to him about his achievements and accolades; he is humble about his ability and a credit to the sport. Adam takes his training very seriously, and I believe that he has the skill set, both physically and mentally, to meet his goals. I wish him the best of luck." Gemma Riley, Tutor.
Caroline Johnson, Associate Leader, said: "This is a fantastic start for Adam and wonderful news that he achieved a new personal best. We wish him the best of luck for his upcoming competitions; he is certainly going to be busy!"