Sports Camps Inspire College Athletes after 13 Month Break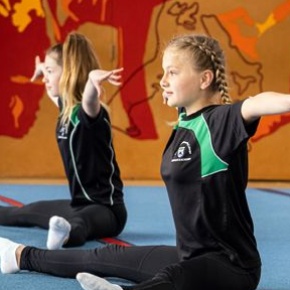 More than 150 students had their first experience of face-to-face sport at Ivybridge Community College in 13 months at a one day activity camp for Sports Academy athletes.
The event, during the Easter break, signified the launch of Phase 3 of Ivybridge Community College's 'Return to Enrichment Programme' which has been devised to gradually re-introduce the 2,500 students to face-to-face extra-curricular activities. The camp, which was held on Thursday, 15 April from 9.30am-3.30pm, included sessions for students in Years 8 to 13 in each of the College's Football, Gymnastics, Rugby and Netball Academies.
"It was an excellent day and a welcome return to face-to-face activities for our students," said Helen Reddy, Head of Performing Arts and acting Director of Sports Academy and Performance. "Despite the fact that we have been hosting a huge programme of virtual enrichment activities over the past year, our students have been very keen to meet up with teammates, receive in-person coaching and have more space so that they can really move their bodies and perform a whole range of physical activities.
The launch is just one part of a much bigger programme of enrichment that we are rolling out again over the coming weeks at Ivybridge Community College, which will assist in looking after our students' health and wellbeing. The goal is to provide opportunities for every one of our 2,500 students to flourish beyond the classroom."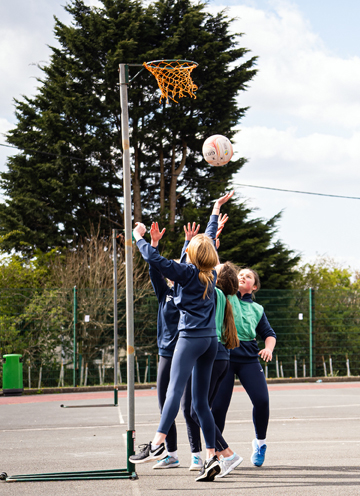 The College's enrichment programme covers a wide range of interests, from Performing Arts and physical exercise through to creative and academic activities, all of which are following a step-by-step re-introduction. This includes the return of:
After College Sports Academies on Monday, 19 April
Performing Arts enrichment on Tuesday, 4 May
Whole College enrichment on Monday, 10 May
A daily 'leisure time' activity programme for all students from Monday, 10 May
"It's been critically important for us to re-introduce enrichment in a structured, step-by-step way," added Helen Reddy. "Taking this approach ensures that the College remains Covid-19 secure, that there is a consistent approach across the College, and that students' wellbeing can be continually assessed. We are currently transitioning between Phase 3 and Phase 5 of our 'Return to Enrichment Programme' which includes the return of community sports and outside clubs and the return of recreational after College sport. The final phase, Phase 6, will see Primary enrichment provision returning to the College, alongside lunchtime activities and the return to competitive sports fixtures."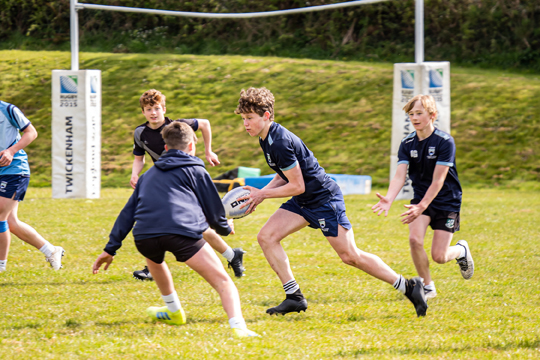 Please click here to access the galleries of photos from the College's Football, Gymnastics, Rugby and Netball Academies Easter Sports Camps.