Students Succeed in UKMT Mathematics Competitions
In February, Ivybridge Community College Mathematicians from Years 9, 10 and 11 took part in the annual UKMT Intermediate Mathematical Challenge.
The students had great success in this event with 12 students receiving Bronze certificates, 4 achieving Silver certificates, and 2 winning the Gold certificates.
We are delighted to announce that two of the Silver Awards came from Year 9 students which was the youngest age group in the competition. Ciaran Ricketts, in Year 10, achieved the highest result in the College.
Four of the students scored so highly that they qualified for the next stage of the competition. Aidan Downes and Jasper Wiseman qualified for the Grey Kangaroo which is for Year 9 students, and Ciaran Ricketts and Niamh Shirley qualified for the Pink Kangaroo which is for Years 10 and 11 students.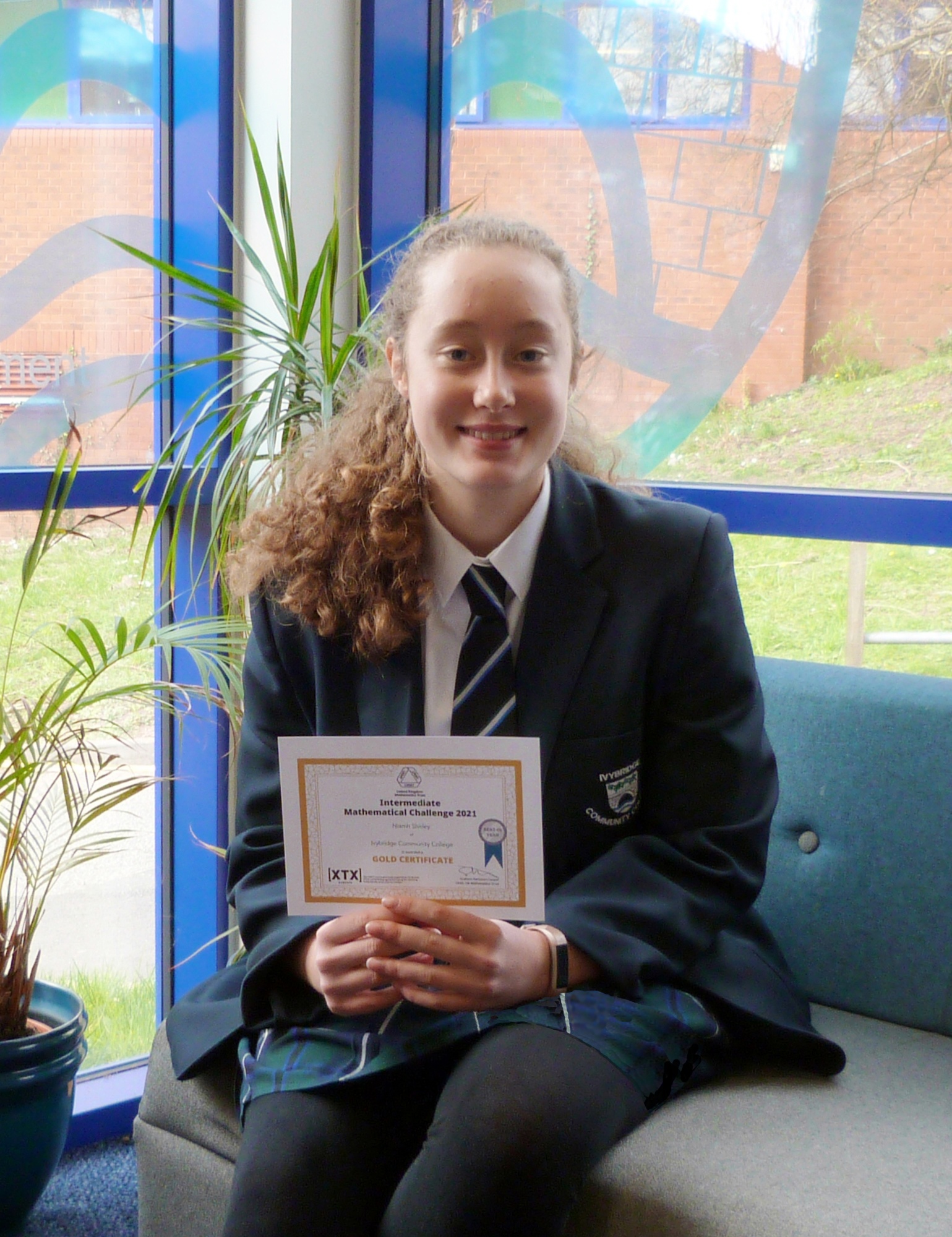 Niamh said, "I really enjoy Mathematics and will be continuing to study the subject at A Level in September. I am hoping to possibly pursue a career in medicine."
The UK Mathematics Trust was founded in 1996 and their charitable aim is to advance the education of young people in Mathematics. They do this by working with hundreds of volunteers across the UK to organise competitions promoting problem solving and team work and other Mathematical enrichment activities.
"I am so pleased with all the students who took part, and especially those who have received certificates and progressed through to the Kangaroo Challenges. The Mathematics Challenge has been harder for the participants this year as they have had to complete them remotely online and in their own time." Karen Turpin, teacher of Mathematics.