Celebrating World Book Day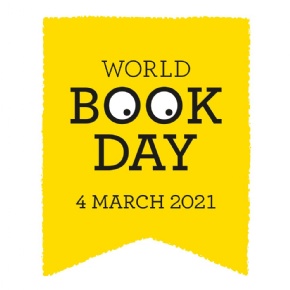 Despite the country being in lockdown and children learning from home, nothing will stop Ivybridge Community College from celebrating World Book Day!
Staff enjoyed a day of fancy dress, with an amazing variety of book characters across all departments - please see the wonderful images below!
The Learning Resource Centre ran a 500 word short story competition for students. There were so many great entries into their World Book Day Short Story Competition this year, it was very hard to choose a winner. The stories ranged from action-packed lion chases, to a utopian city in the trees, and bittersweet tales of love.
The College was very fortunate indeed that children's author, Andy Briggs, was able to help with the judging. Please follow this link to a video where Andy Briggs describes each story and announces his winner. And click here to read the World Book Day Short Story Competition entries.
'Starry Night', by Chantal in Year 10, was voted by Andy Briggs as his favourite story. He said, "Starry Night is so well written, full of heart, with beautiful descriptions."
Millie, in Year 8, won the Librarian's Choice for her story 'My Marigold'. The librarians thought 'My Marigold' was beautiful and heartfelt with a bittersweet ending that will stay with you for a while.