Peter Peaks with Charity Cycling Challenge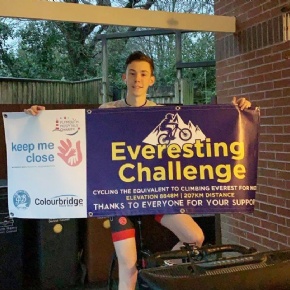 On Sunday, 14 February 2021, Ivybridge Community College Year 12 student, and keen cyclist, Peter Pugh, undertook an epic personal challenge; that of completing the 'Everesting Challenge'.
Peter said, "The Everesting Challenge is when you have to ride the total elevation gain of Mount Everest, which is 8848 metres. The total distance of my ride was 215km and I completed it in 8 hours and 18 minutes. The decision to do this challenge was because I thought it would be a good personal challenge for myself, and due to the lockdown restriction, there has been no racing. I wanted to try something new, but I also thought it would be a good opportunity to raise money for a charity.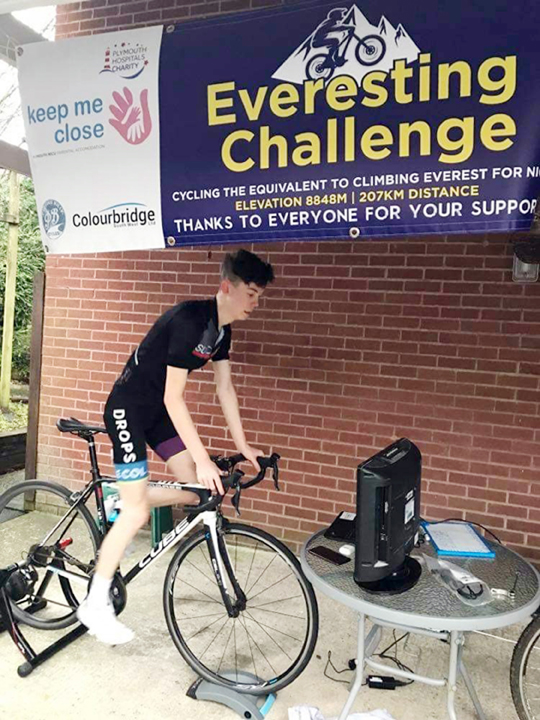 I chose to raise money for the 'Keep Me Close' Charity, which supports the Neonatal Intensive Care Unit (NICU) at Derriford Hospital, Plymouth, specialising in the care of ill or premature new born infants. It is a cause which is close to my family and it also has a big impact on many people.
When I started at 9am in the morning I didn't really know what to expect for the next 9 hours; I knew it was going to be hard, but it was the most challenging ride I've ever done, and due to it being on a turbo trainer there were no breaks until the downhill. Luckily the motivation from my family and friends kept me going and had a big influence on me not giving up. Knowing that I had already raised a good amount, and it kept going up on the day, was also another motivation, and I knew that it was totally worth it.
Away from the Everesting Challenge, I also race for a Plymouth cycling team, which gives me the support when I race. This year I was due to race in my first British Cycling National Road Series, which should start in April, however due to COVID-19 the current race calendar has been affected. However, there will still be a local Devon race series that I will be racing in. The lockdown has impacted racing but due to this it has given me more time to train and get to the correct fitness level ready for racing."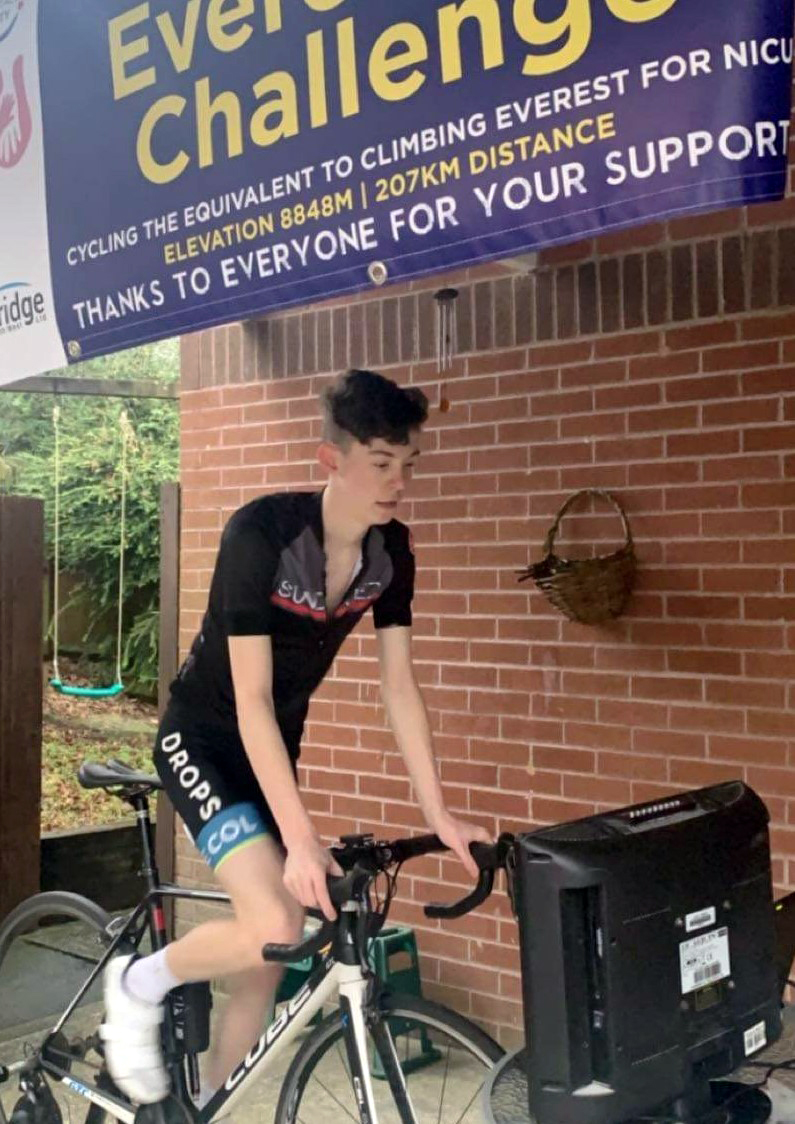 "Peter, who studies the BTEC Public Services course at the College, is a very successful cyclist in the South West and competes regularly in cyclo-cross, road and hill races. This being said, this kind of challenge is not for the faint-hearted, and we would like to applaud him for his incredible achievement and wish him the best of luck in his cycling career." Hannah Mattinson, teacher of BTEC Public Services.
If you would like to support Peter in his fundraising efforts, please visit his JustGiving page - https://www.justgiving.com/crowdfunding/peter-pugh?utm_term=kkDyMqnDx