Caitlin's Charity Cycle Rides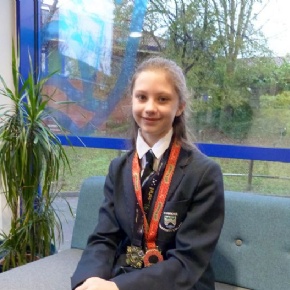 Ivybridge Community College Year 7 student, Caitlin, has been raising money for charities that are important to her.
She has been taking part, with her auntie, in the many races that are organised via virtualracinguk.co.uk. Participants commit to completing a certain distance, by walking, running, swimming or cycling, and submit evidence of their efforts by the deadline date, receiving a medal to celebrate their achievements.
To date she has completed a 9 ¾ mile 'Harry Potter' bike ride around Paignton, raising £32 for her chosen charity 'First Light'. Caitlin said, "My charity meant a lot to me and I had so much fun."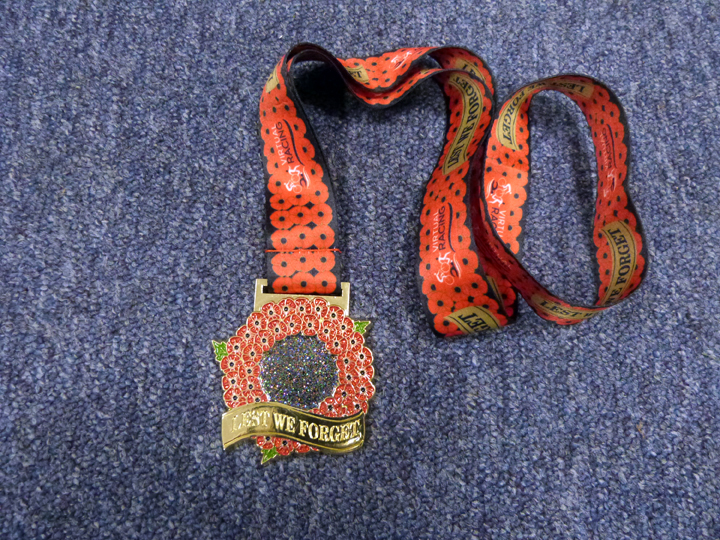 Caitlin has also recently completed another 6 mile bike ride raising £15 for the Poppy Appeal charity. She said, "I chose this charity because I appreciate all the soldiers who died in war for our lives today."
Caitlin added, "I do my bike rides because I love riding and at the same time I can also raise money for charities. I can also do this with my auntie and we raise money together."
"Caitlin's fundraising efforts embody many of the College's 'Character Education' qualities including Charity and Respect. Caitlin is a great peer role model being caring, kind and hugely considerate. Very well done." Claire Northey, Tutor.