The Royal Institution Christmas Lectures Invitation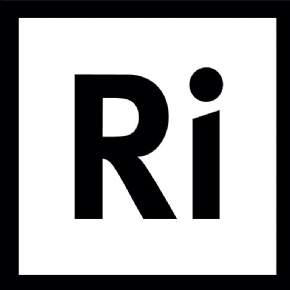 Students in Years 9 and 10 at Ivybridge Community College were delighted to be given the unique opportunity by the Royal Institution, to take part in a video link recording of this year's Christmas Lectures on the theme of 'Planet Earth – a User's Guide'.
The Christmas Lectures are filmed in the iconic Lecture Theatre at the Royal Institution, and are broadcast on BBC Four over three nights between Christmas and New Year. The RI was disappointed not to be able to invite a live audience into the theatre for filming this year, but instead they invited a virtual audience to watch and interact with live filming.
Three expert scientists; Geologist, Professor Chris Jackson, Physicist and Oceanographer, Dr Helen Czerski and Environmental Scientist, Tara Shine, revealed the hidden wonders of Earth that keep us all alive and explored the impact of human activity on our planet.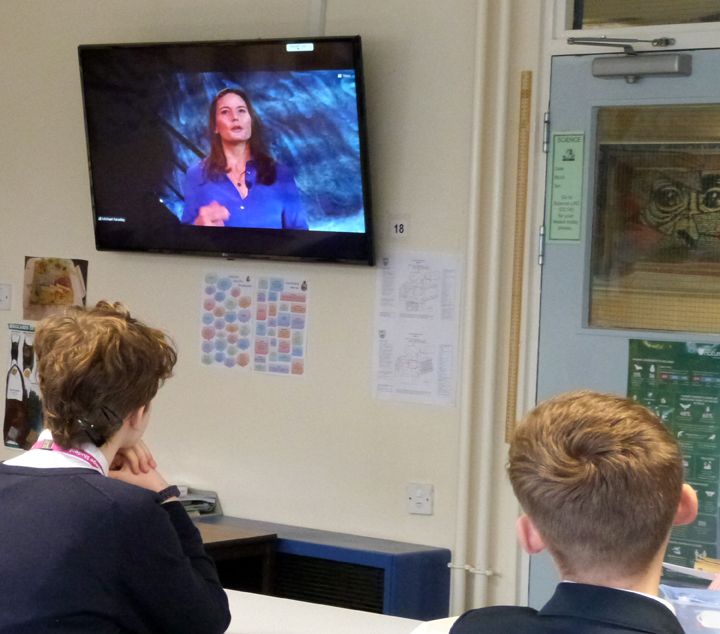 The camera feeds, via Zoom Meetings from the classrooms in the College, featured on screens in the lectures, and allowed the lecturers to see and interact with our students.
https://www.rigb.org/christmas-lectures/2020-planet-earth-a-users-guide
Tom, in Year 9 said, "Our class took part virtually in the recording of The Royal Institution Christmas Lectures 2020, where schools from across the country watched a live feed from London from their classrooms. Physicist and Oceanographer Helen Czerski performed a series of experiments to show how the largest waterfall in the world is not in fact Angel Falls but Denmark Strait, a massive underwater waterfall that topples into the Atlantic. It was really exciting being able to watch this live and everybody enjoyed clapping, even if there was a delay between them and us! We are all really looking forward to watching the lectures after Christmas and seeing it all put together as one."