Dancing Dream Achieved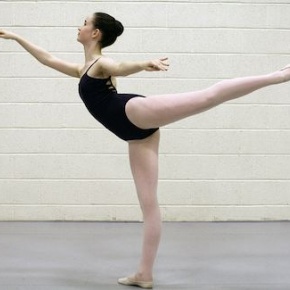 Hannah Llewellin is taking the next step towards her dream of becoming a professional dancer.
Hannah has been selected for Ballet West – one of the most successful dance training institutions in the world.
Based in Argyll, Scotland, Ballet West students leave with a BA (Honours) degree, and past students have gone on to perform or teach with companies all over the world.
"The course I will be following will expose me to world class teachers and professional dancers, offering me the opportunity both to be trained by them and perform with them as part of Ballet West's touring company,"

"It's very exciting to know that I will travel with the company to China, Singapore and Malaysia and not only experience other cultures but share a love of dance. I feel very privileged to pursue something I love and have worked so hard at for so many years. I am very grateful to all the teachers that have helped me achieve this goal."

Hannah
Hannah's intense course will include a six-day week, classes in a range of dance styles, and lessons in everything from stage make-up to body anatomy. Based at the top of a winding hill road, Ballet West looks out over miles of fields, lochs and mountains, which are said to be 'dramatic in winter, and like paradise in summer.'
In addition to her studies, Hannah will get the opportunity to join Ballet West's semi-professional touring company, which has an extensive audience base and extremely high reputation for delivering quality productions. Its recent tour of Swan Lake took place at 12 venues around Scotland and was seen by over 5000 people. In recent years the company has also toured China twice.
Hannah added: "I will graduate from Ballet West after three years with a BA Honours in dance and I hope to join a professional company and carry on a career in classical ballet."
We wish her the very best of luck.