Students compete in NSEA County Events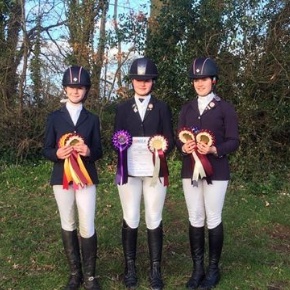 Students from Ivybridge Community College have been successfully competing in County Eventing and Dressage competitions.
The NSEA (National Schools' Equestrian Association) Arena Eventing competition was held over the weekend of Saturday, 3 to Sunday, 4 October. Bicton Arena and the NSEA had put in place all the necessary COVID-19 precautions to safely run the event. Riders were required to wear face masks when dismounted and walking the course, and were required to stay in family bubbles and social distance with other competitors.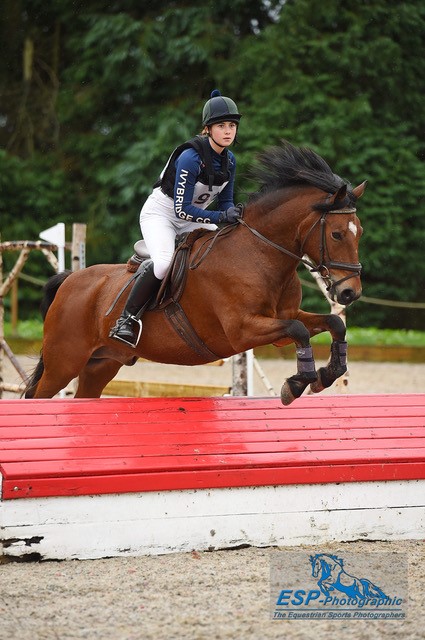 Katie Reid, in Year 10, was competing as an Individual with her pony, Billy, in the 70/75cm and 80/85cm classes. They had two fantastic clear rounds finishing in second place, which qualifies them for the NSEA Arena Eventing National Championships. They really enjoyed their jumping rounds and were very close to the optimum time as well as finishing without any jumping penalties. It was a competitive class with approximately 50 riders from schools all over the South West in the 80/85cm class and Katie finished in 12th place, just one second off the optimum time.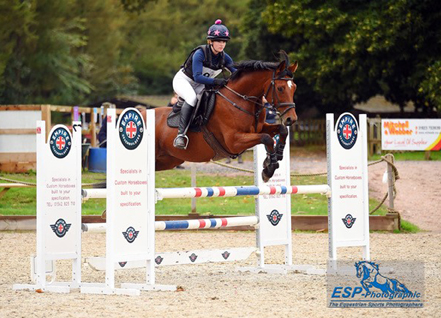 Katie's older sister, Rebecca, in Year 13, was also competing as an individual, with her horse Rico. They jumped a great double clear in the 90/95cm class to finish 7th out of a class of 50 riders. They were just outside the qualifying places as they were slightly too fast and were not as close to the optimum time as other competitors. They then gave the 1m/1.05m class a try, which was a challenge for them both! It was not their day in this class, but Rebecca is determined to challenge herself going forward, not an easy task this year with the restrictions in place, which have made training at this level more difficult.
Bicton had built a challenging course of 16 show jumps and x-country jumps which ran across two all-weather arenas with steps in and out to join the two arenas. The course was timed and an optimum time had been set. These NSEA events form part of Rebecca's A Level PE practical work and Katie's GCSE PE work. Chris Brown, Director of Sports Academies at the College, said, "Rebecca's recent successes in her sport underpin her A Level course and I am sure that this will reinforce her knowledge within our subject. There is no doubt the recipe of hard work and endeavour applies to success and has paid dividends for Rebecca. However, her sister is clearly learning, and is hot on her heels with her achievements in her sport which will also reinforce her GCSE course".
Earlier in the year, the Dressage Team, namely Rebecca, Ellie Smart, in Year 12, and Abby Johns, in Year 9, won the NSEA County Championship in March, just before lock down, thereby qualifying for the National Championships. However, they have just had confirmation that they have been awarded a place at the new 'NSEA South West Regional Championships' which will take place in Moreton, Dorset, during October half term. This has been put in place to reduce numbers and travelling distances at events, replacing the National Championship which has been put on hold this year.
"Congratulations to Rebecca and Katie for their excellent performance at the recent NSEA event. The competition was of a really high standard and they performed exceptionally well. Also, well done to the Dressage Team and we look forward to supporting you in the South West Regional Championships. Good luck from all at the College!" Kelly Olive, Deputy Principal.