Joel selected by England Hockey for Diploma Programme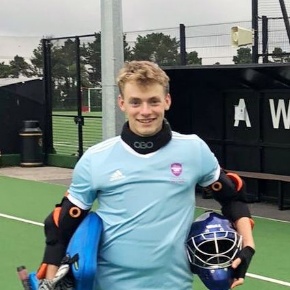 Ivybridge Community College Year 12 student, Joel Cameron, has every reason to be proud of his extra-curricular sporting achievements, as this year he is one of only 70 boys to have been selected by England Hockey to be part of their 'Diploma in Sporting Excellence Programme'.
Joel has been a member of the Plymouth Marjon Hockey Club since he was 7 years old. Moving through the Junior Section of the club he put on a Goal Keeping kit at the age of 10 and has never looked back.
At U13 he was selected to represent the West Panthers Team at the UK festival of Hockey in Nottingham. He then represented Devon at U14 and by U15 he was playing for the South West Regional Squad, where he has retained his place and is currently in the U17 age group.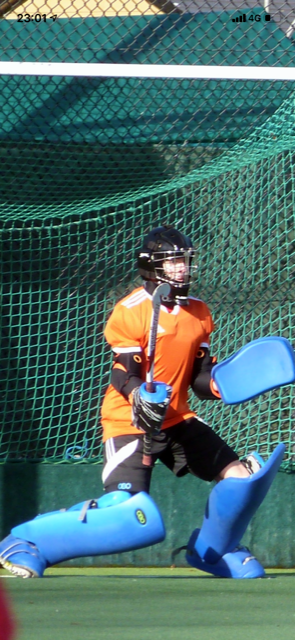 Alongside this he moved from playing in the Junior Section of the Plymouth Marjon Hockey Club into the Mens' Section, where he continues to work hard to progress, regularly stepping out with the Mens' 2nd and 3rd Teams. Last season he made his debut appearance for the Mens' 1st XI against Cardiff Met University and at that time he was the youngest player to have achieved this in a League Fixture.
Joel said, "I knew about the programme a year ago and have been working towards being accepted on it, as my ultimate goal is to play Hockey for England. I am really happy to have been selected and only found out at the end of September. I'm just waiting for the 'official England Hockey call-up letter' for the first Hockey training camp which will be held in December. The camps are very informative with nutrition, health and fitness, media and communication as just some of the topics included. England Hockey and university scouts regularly visit the camps, and I also gain additional UCAS points for participating.
I'm currently studying A Levels at in Media, Film Studies and English Literature and Language and I hope to do a media related degree course at university. However, my choice of university will be decided upon based on both the degree course and the quality of hockey provision available.
Playing in the position of Goal Keeper is definitely a hard position to play mentally, and I have been working on improving my decision making speed. There is not so much running, but I am constantly on the alert both physically and mentally as making the wrong decision is more obvious.
I get on really well with my team mates, and that rapport is very important to me. I have a very supportive Hockey Coach who understands the importance of getting the balance right between the demands of my academic and sporting commitments."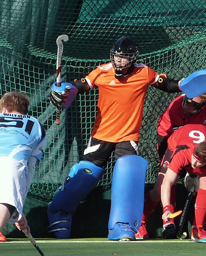 Joel's Tutor, Mr Beard said, "We are incredibly pleased and proud that Joel has been selected for this programme. It is wonderful that his hard work and dedication has led to this amazing opportunity; he is a fantastic role model and has high expectations for himself. I know he will put his all into getting the most out of the diploma."
Kelly Olive, Deputy Principal added, "Joel has shown exemplary effort and commitment over the years to pursue his hockey career. It is fantastic that he is now receiving the recognition and opportunities to further develop and hone his skills. On behalf of the College we wish Joel all of the best in his sporting pursuits."
The programme will begin in November, so at the moment Joel continues to train and play with his club twice a week and with his regional squad twice a month in Taunton.
The mission and vision of the Diploma in Sporting Excellence Programme is to develop an oversupply of players who can ably transition into the England U18, GB Elite Development and England U21 Programmes with the potential to be world leading senior internationals and to expose these highest potential players to a high frequency of quality training and competition experiences.
The programme is delivered by England Hockey in partnership with Loughborough College and is funded by the ESFA (Education and Skills Funding Agency) as a dual career pathway for athletes who have been recognised and nominated by their National Governing Body as having high potential.
The programme is designed to be delivered alongside a player's chosen higher education studies, such as A Levels or BTEC and will run over two academic years. It is delivered through a blend of camp based and remote learning, supported by coaches, specialist practitioners and tutors. The four residential camps are all scheduled to be held at Lilleshall National Sports Centre.
At the end of the first year players have the opportunity to take part in the UK School Games which is a biennial event, one of only a small number of multi sports competition opportunities. In scale only the Olympics and Commonwealth Games features more sports and participating athletes. Players will be exclusively selected from the Diploma in Sporting Excellence Programme to participate in this event.