Rosie's First Team Debut for Plymouth Argyle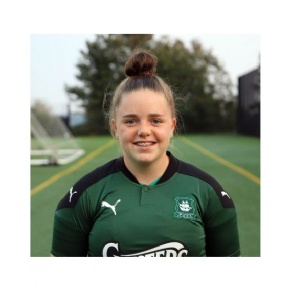 Ivybridge Community College Year 11 student, Rosie Train, has successfully been selected to play for the Plymouth Argyle Ladies Football Club First Team.
Rosie said "I've been playing football for six years now, and I currently train three times a week for Devon FA, Plymouth Aspire and Plymouth Argyle Ladies.
I would love to play football professionally one day and I'm very happy to be playing for the Plymouth Argyle Ladies Team. I think it was a big step, at only sixteen years old, going into ladies football.
I hope that both the U15 College Football Academy Teams win their finals next week as it's a big achievement and we have never before got this far in the National Cup. It will be amazing to win."
"Rosie has worked hard to get the opportunity to make her First Team debut for the Plymouth Argyle Ladies Football Club. We are all very proud of her development." Dave Leonard, Head of Football at Ivybridge Community College.