Football Academy U15 Girls' Team are National Champions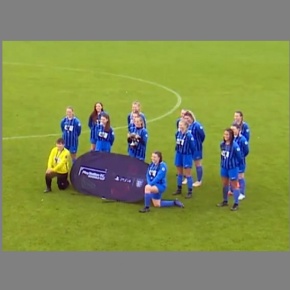 Congratulations to the U15 Girls' Football Team who are the ESFA National Cup Champions. They won 6 - 3 against Co-op Academy Walkden from Salford, cementing themselves as the best in England in their age group.
The event was held at Lilleshall National Sports Centre in Shropshire, on Tuesday, 13 October 2020. The U15 Boys' Football Team unfortunately just missed out on the cup, following a very closely played match that finished as a 1-1 draw in normal time, but lost 5 - 3 on penalties.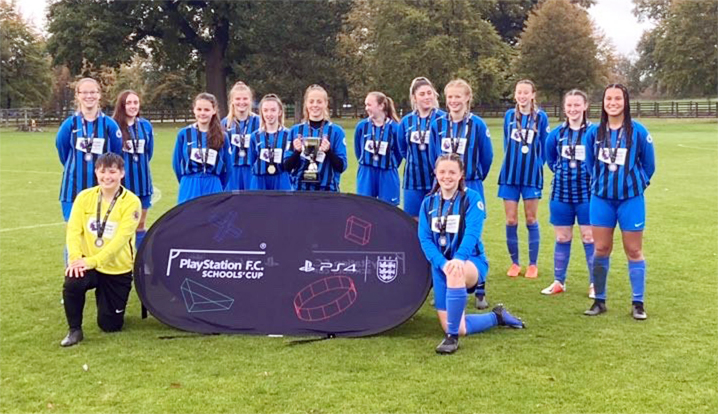 Head of Football at the College, Mr Leonard, described the event as, "an extraordinary achievement, not only for the girls, but for the boys as well. To be one of the top two sides in the country at their age group, is an achievement which should not be overlooked."
"Congratulations to our Girls' and Boys' U15 Teams for their fantastic performances in the National Cup Final. We are incredibly proud of the hard work, dedication and talent they have shown and we know they will have lasting memories of this prestigious event. I know the boys are disappointed to narrowly miss out on victory following the penalty shoot-out, but they should hold their heads up high following a closely contested game. The girls performed exceptionally and thoroughly deserve their winning title." Kelly Olive, Deputy Principal.
Over 6,000 teams entered the 2019/20 National Cup competitions in September 2019 and since then have travelled across the country and competed in the knockout stages of the competitions to secure their place in this October's finals.
The ESFA was delighted to have found a venue to allow these finals to take place, bringing the 2019/20 season to a close. Due to Covid-19 related restrictions in place at Lilleshall the match was streamed live online via the ESFA's YouTube channel, ESFA TV, with full commentary. This enabled family members and supporters of the teams involved to watch the games.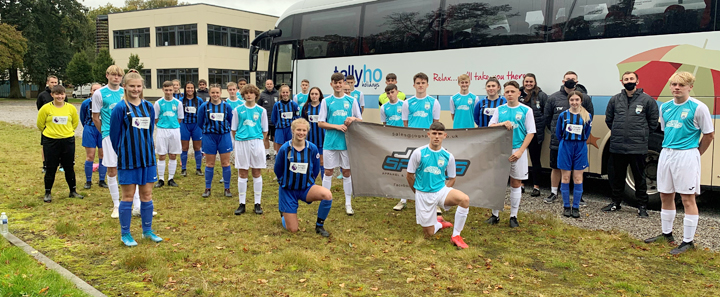 The English Schools' FA has been determined to give young players the opportunity to complete the 2019/20 football season, when deemed safe to do so, despite the ongoing global pandemic. Phil Harding, ESFA Chairman said "When lockdown was imposed back in March, the ESFA was very clear that, when possible and if safe to do so, we would stage the National Finals and give everyone involved the unique and special experience of an opportunity to create those lifelong memories that epitomise representing your school, district or county. Unfortunately, we will be doing so without the atmosphere of a stadium and spectators, but the Lilleshall National Sports Centre is an iconic venue, steeped in history where many top events across a variety of sports have been held. We hope that many parents, other family members and supporters of the teams involved will be able to watch the games on our live streaming service.
Schools' football is where education and sport flourish, where we develop knowledge alongside skills and values, and where young people can be competitive, considerate and truly enjoy their football. Our National Finals showcase these characteristics, but they are only possible with the hard work and dedication of a huge number of people who give freely of their time and expertise."