Celebrating Lady Astor – the First Lady of Politics and Britain's First Female MP.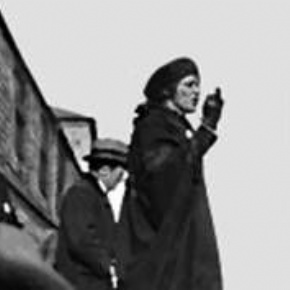 On Monday, 22 October 2018, Mrs Taylor, Deputy Principal, and Miss Hanton, Head of Year 8, attended the inauguration meeting to Raise a Statue to Commemorate 100 Years of Women In Parliament.

The appointment of Lady Astor marked a momentously important historic event which changed the face of politics in the country: the election of Britain's first female MP.
As part of that commemoration there are plans to raise a statue of Lady Astor to stand on The Hoe in Plymouth, outside her former family home, to remember her historic contribution to democracy and equality here in the United Kingdom.
Nancy Astor was a woman of outstanding courage, commitment and political significance who changed the face of history. Her drive and determination led to political changes hard fought for, but almost unimaginable in that era, and led to the more equal democratic representation we enjoy today. She championed the rights of women and children, changed lives permanently and irreversibly for the better, and much of her work was ahead of her time: her first Private Members Bill was to prevent the sale of alcohol to under 18s – a law which still stands today.
The College intends to undertake its own fundraising for such a worthy cause and to honour someone who helped to support democracy and uphold British values. Nancy "deserves this, as she walked through a door none of us will go through. Nancy Astor changed the face of history and we are planning on commemorating that by creating a monument to be unveiled next November 28, 100 years to the day since her success was announced on the steps of the Guildhall, in Plymouth." said Alexis Bowater, Lady Astor Statue 100 Committee.
For further information about this exciting project please go to info@ladyastorstatue100.co.uk, www.ladyastorstatue100.co.uk, Facebook: Lady Astor Statue, Twitter:@ladyastorstatue.