KS3 Evening of Shakespeare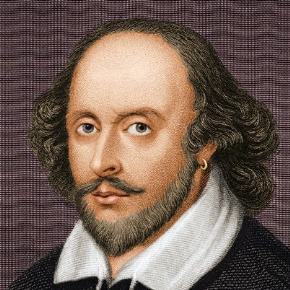 The English Department at Ivybridge Community College would like to invite you to our KS3 Evening of Shakespeare on Tuesday, 24 April. The evening will run from 5.00pm - 7.30pm, with parents welcome to join us at any point during this time. There will also be refreshments available to buy (with donations going to the College's Rugby Team).
The works of William Shakespeare form an integral part of our literary heritage and, as such, your child will study a Shakespeare play in Years 9 to 11 in preparation for their English Literature GCSE.
The evening will allow you to immerse yourself in Shakespearean language and context that will then enable you to support your child in their future studies. It will also provide some top-tips for how to study Shakespeare and English teachers will be on hand for you to ask any questions you have about the language, themes and characters of William Shakespeare.
The evening will also include: fun Shakespeare games and parent-student competitions (prizes to be won!); a Shakespeare Tavern quiz; teachers and students performing pop-up poems and monologues; a 'behind-the-scenes' peek at the College's production of 'The Tempest' and an exhibition of Year 7 and 8 students' work from their Shakespeare unit of study! And it's all completely free of charge!
If you would like to attend the evening, your child will need to return the reply slip below to their English Teacher by Tuesday, 17 April.