Photography Competition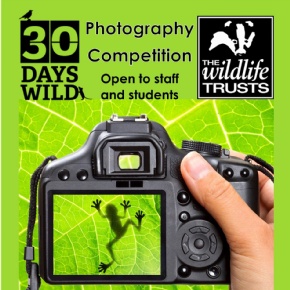 Join in with our 30 Days Wild Photography Competition.
To coincide with 30 Days Wild (throughout June) and Nature Photography Day (Tuesday, 15 June) you are invited to take part in a Photography competition.
There will be prizes for the best in each category: Patterns and Textures, Small is Beautiful, Plants, Water, Animals.
The deadline is Monday, 28 June. Maximum three entries per person.
Please email your entries to tguy@ivybridge.devon.sch.uk. The competition is open to all students and staff.