Character Education Qualities Shine Through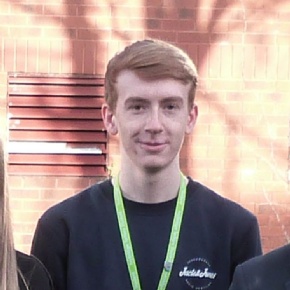 Ivybridge Community College Sixth Form Head Boy, George Flay, has written a powerful, thought provoking and heartfelt letter.
Great leadership skills and Character Education are shown in abundance here and his sense of community and responsibility as Head Boy shines through brightly.
George writes, "Few people begin a year expecting to be thrust into lockdown by month four, but here we are. We were supposed to enjoy an Olympics-filled summer, where we find ourselves cheering on people we've never seen before in sports we'd never otherwise watch all because it says 'Team GB' on their shorts. We were supposed to witness football come home as England went that little bit further than their World Cup journey and won the Euros. We were supposed to go to Boardmasters or that Lewis Capaldi concert which we only got tickets for because we sat with six different tabs open, refreshing them in perpetuity. Instead, we employ the same laborious method for booking our next weekly Tesco shop.
COVID has extinguished any hope of the fun, exciting, but also relaxing, summer we wanted and, frankly, deserved. With amplified political tension and a heavier strain on domestic life, our summer has, so far, been more intense than Vivaldi's and all that anybody is trying to do is work out where to place the blame. Not in the history of modern education has such a disruption occurred, derailing not only our learning but our lives. And though we try and try to get back on the track to what we hope will be normality, we will not get there through dispute and division, through blame and cynicism, through the unwillingness to progress. Instead, we must collaborate, we must be methodical. We must not slacken or be complacent. We must not be premature with our celebrations or with our return to pre-COVID life. As eager as we may be, we must be patient.
To Year 11 and Year 13, who are forgoing this year's examinations. I must admit that, at first, I didn't know whether to feel sorry that you didn't get the opportunity to take the exams or envious that you didn't have to. But, of course, it's a mixed bag. Some will rejoice in the absence of an exam season. Others will feel frustrated that they did not get a chance to better their last test score, to raise a grade or two in the sprint finish. I can only hope that everybody receives the grades they deserve and are not severely hindered in pursuing whichever pathway they choose.
To Year 10 and Year 12, a group in which I place myself. We find ourselves in a strange limbo, where our exams have not yet felt the direct effect of COVID but the way we learn for them has. Both teaching and learning have become more challenging, we have already lost irreclaimable time and the exams will likely remain unadjusted. If this is true, we may have to work harder than our precursors and be more resilient than our successors. And you may – rightly – feel annoyed by this unjust premise, but we must work our way through it. We have no other choice.
But, despite these new challenges, we must not allow our spirits to dwindle. We, as humans, like to dwell on all the bad that exists in the world, ignoring and discrediting all the good. Feeling guilty about celebrating the little things amid such melancholy. As if there can be no good whilst there is any bad, while the opposite is true: without the distinct contrast of all that is bad, such a concept as good cannot exist. One cannot experience comfort without first experiencing discomfort. As difficult and unfamiliar as our current situation may be, think of a time when we can finally go to that festival or concert or football match; when we can finally see that friend or family member; when we can finally read the news, switch on the TV or simply have a conversation without hearing 'Coronavirus'. When we can finally do all these things, we will value them more than ever before because light is brighter when at the end of a tunnel, especially one as long as this.
I hope we will come out of this a better people; a more appreciative people; a kinder, more generous people. I hope we learn from this, never to regress, never to forget what this was, what this taught us, how this forced us to be and to live. I hope we never cease to appreciate the freedom of going out and not worrying about crowds or distances, the freedom of meeting with friends rather than being restricted to a weekly Zoom quiz, the freedom from COVID-19. Nobody truly, honestly knows what will happen next or how to best navigate this extraordinary time, we can all but do our best to keep each other safe.
The Coronavirus pandemic, as with every other cataclysmic force majeure, is a strident reminder to enjoy the little things when you can't enjoy the big things. A reminder to laugh even when you feel you shouldn't because that is exactly when you need to laugh the most. Stay safe."