Train to Teach
Upcoming Train to Teach Events
To register for Train to Teach online events please click here
For further information please follow this link: https://teachsw.co.uk
---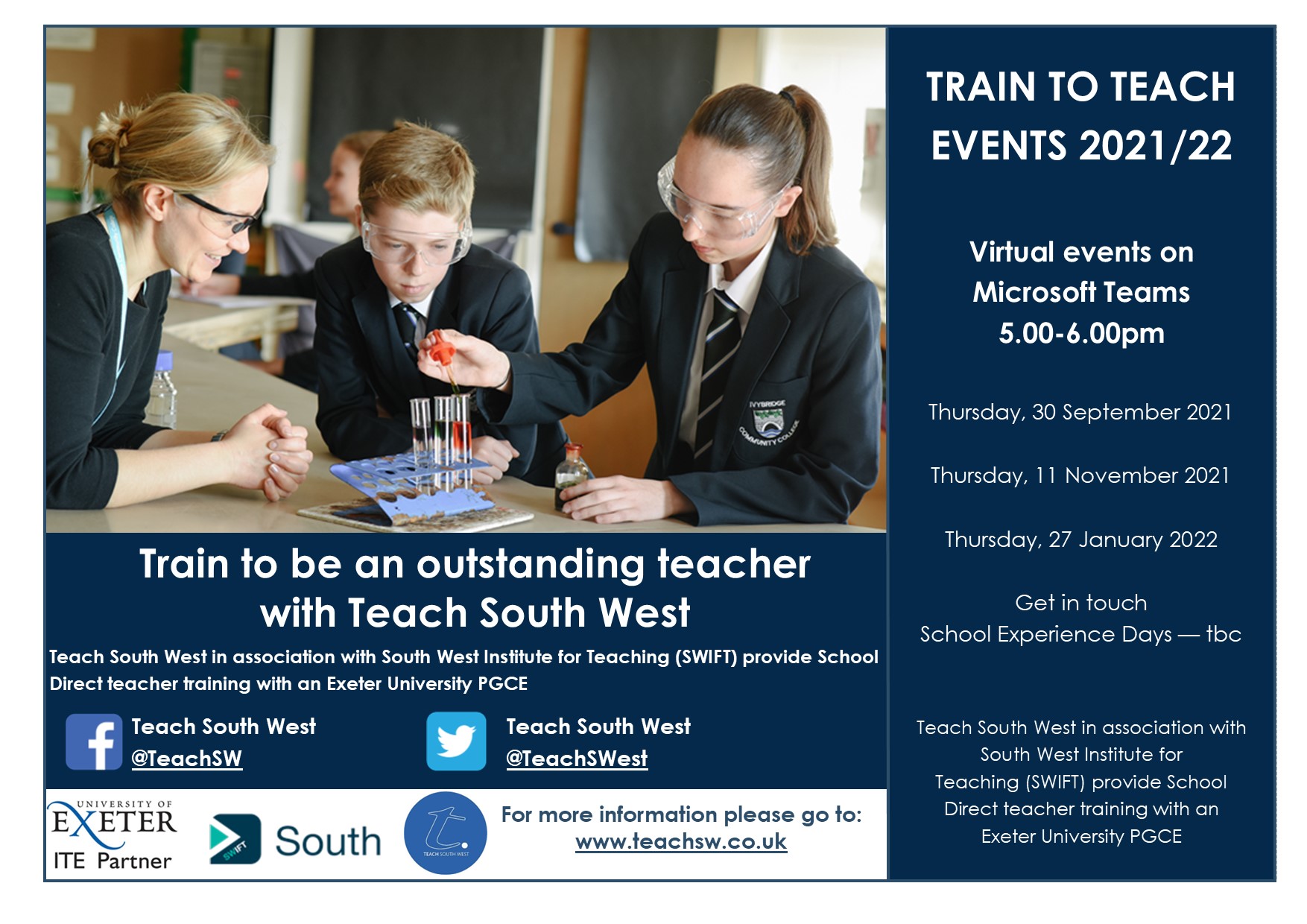 Teach South West is a School Direct Initial Teaching Training Programme which is delivered in a number of subjects. Working in conjunction with Exeter University, an outstanding ITT provider in the South West, all Teach South West programmes lead to a University of Exeter PGCE with Qualified Teacher Status (QTS).
The Teach South West 'home' school is Ivybridge Community College, a part of Westcountry Schools Trust. We work with 40+ secondary schools and primary schools to deliver a fantastic programme of opportunity and excellence.
Additional to two placement schools, Ivybridge Community College will be your 'home' school and support network for all your training needs. You will have a Lead Mentor and a Reflective Mentor in each placement, you will also have a University Visiting Tutor (UVT).
Teach South West are looking to recruit you, not just as trainees, but as Early Career Teachers (ECTs) in our schools for the future. If you would like to know more or attend one of our Taster Events, follow this link: https://teachsw.co.uk