Rugby
About the Academy
Rugby Sponsorship
To all of the sponsors of our U15 NatWest Rugby Cup finalists. Thank you for all of your help this past fortnight. We could not have prepared for this final without you and greatly appreciate the support you have given us. We are saddened by the postponement, but heartened that we will get our chance in months to come. The support from you as a business community has been exceptional and we will aim to repay this in years to come.
Ashfords LLP
David May
Devon County Council
Full Circle Motors
Landsdown Place
Pennon
RGS Construction
Zenith
The Rugby Academy at Ivybridge has been running successfully for the past twelve years and has seen many students succeed at a professional level. A host of notable names have come out of the College, including Steffon Armitage, Aaron Jarvis, Dave Ewers, Ben Moon, Sam Hill, Sam Simmonds, Joe Simmonds, Stuart Townsend, Ben Spencer, Ben Velacott and Chris Bell. In recent years we have seen youngsters Rusiate Tuima, Alfie Petch, Richard Capstick and Matt Burns represent England while others have progressed through the College partnerships to National 1 Clubs like Plymouth Albion and Chinnor, and through to National 2 and 3 sides.
Right click to edit the link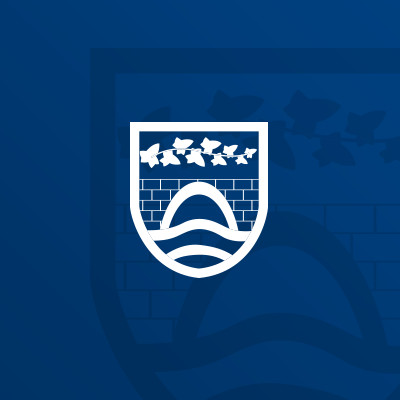 Sporting AcHievements
.
Right click to edit the link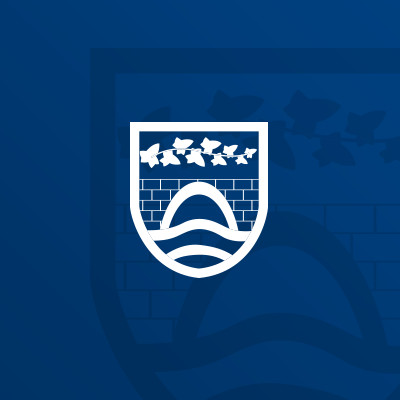 fixtures, results and match reports
Rugby at Ivybridge is open to students of all ages and abilities through PE lessons, lunchtime clubs and after College Rugby Clubs. The players with the most potential from Year 8 upwards are selected to join the Academy and potentially progress to the Elite Programme.
The Academy has seen many changes and advancements to the programme and continues to grow at every possible opportunity.
The Academy students at Ivybridge receive coaching from staff with international playing experience and who have coached at a high level in the professional environment and maintain the highest of standards at all time. Our link with Exeter Chiefs means that the students also get access to specialist coaching sessions from current Exeter Chiefs players, specialist gym and rehab programmes and chances to be selected to represent Exeter Chiefs Academy.
The main focus is entirely on the players throughout the system and their time in the Academy. We hope to build players to play at a host of levels, whilst also providing the opportunity to gain further qualifications in coaching and refereeing.
Academy Structure
Year 7

Rugby PE

Year 8

Academy

Year 9

Academy and Elite

Year 10

Academy and Elite

Year 11

Academy and Elite

Year 12

Nat West u-18 Cup Supported by high quality fixtures

Year 13
In Year 7, students can elect to do rugby in place of core PE lessons, whilst also having the chance to join the College team. The team is coached weekly throughout the year and have regular fixtures against other schools within the area, with the potential of travelling to face stronger teams outside the area.
From Year 8 onwards, students are selected to join the Academy. As part of the Academy, students receive specific and bespoke strength and conditioning programmes and detailed technical and tactical sessions instead of their PE lessons. These sessions will focus on developing specific skills to improve on players' performance. Once again we offer bespoke fixtures against developed teams across the county, both state and private schools, and travel to gain more experience for the students outside the area.
From Years 9-11 there are two pathways for our Sport Academy students. The first pathway will take place during core PE lessons and will facilitate a high standard of coaching and conditioning by specialist teachers and coaches, during the four lessons a fortnight.
The four lessons, which normally have a mixed curriculum, will specialise for your child in their chosen sport. If your child opts for GCSE PE, their Academy sessions will be complimented by practical and theory opportunities within that, which will reinforce their drive for elite performance
The second pathway is the Elite Academy, which allows the individual to access learning about their physical, mental, technical and tactical abilities. This will be facilitated through GCSE PE, and as such, Elite level players will experience coaching sessions which will develop their skill set on a bespoke basis during one of their GCSE PE lesson a fortnight. Students will be selected for this pathway. There are three additional hours on the timetable for an Elite student. (2x S and C, 1x Skill), one of which will come from GCSE, and the other sessions outside of the curriculum.
Our talented Year 12 and 13 students play in the RFU u18 Nat West Cup, as well as other competitions, for example, Rosslyn Park 7's. The 1XV Team, together with the Development Team, train on Monday lunchtime and Monday after College, Tuesday lunchtime and Friday lunchtime. Fixtures are held on Wednesday with Thursday lunchtime consisting of an analysis session from coaches identifying the strengths and potential areas to work on.
.
Girls' Rugby
We currently offer competitive Girls' Rugby for U13, U15 and U18. The students train Tuesday lunchtime and Tuesday after College, as well as Friday lunchtime. This is organised by Nick Kerswell and Lauren Dent, who have both been instrumental in the development of Girls' Rugby at Ivybridge. They are supported by coaches who all strive to develop the Girls' Rugby programme here at Ivybridge Community College.
Achievements for the 2018-2019 season include: winners in the West Devon Cup for U13 and U15 category and runners-up in the Devon Festival final, held at Topsham. Our U18 side recently competed at the Rosslyn Park 7's Festival and we are hoping to make this a regular fixture in our calendar.
Coaching
The Academy is currently directed by the Head of Rugby, Matt Shepherd. Matt has vast experience playing professionally for clubs including Cornish Pirates in the Championship (British and Irish Cup) and Plymouth Albion in National 1, as well as for the England Counties Senior Team. He is also 6 times County Championship winner for Cornwall. He has been coaching the Academy at the College for the past year and has been integral in strengthening the link with Ivybridge Community College and Exeter Chiefs.
He is supported by a host of experienced staff who have extensive playing and coaching experience. These include:
Chris Brown is the Director of Academies. He has a keen interest in rugby. In his spare time he is the Head Coach of Taunton Titans, who play in National 2. As well as having coached the Cornish All Blacks in the 2nd tier of English rugby (also known as the 'Championship'.) In his playing career Chris was lucky enough to represent Wales at age grade as well as featuring in the premiership of welsh rugby.
Tom Brown, who played for Stowbridge in National 1 as well as Exmouth in National 2.
Andy Taylor who heads up all S and C sessions for the Academy in our bespoke gym.
Harry Wright, Exeter Chiefs Academy coach for S and C.
Keith Brooking, Exeter Chiefs Academy coach for U15 through to senior.
Nick Kerswell, lead for Girls' Rugby.

Adam Northcott, former student and volunteer. Adam plays for Ivybridge RFC. He is an integral part of the Rugby Academy and has been one of the main drivers for our Girls' Rugby programme currently coaching more than 40 girls. He has played for Exeter Chiefs Academy/Devon Seniors and is the current captain of the Devon Under 20s. Adam also plays for South West England Under 20's.

Lauren Dent, Girls' Rugby Academy coach , currently plays rugby for Plymouth Albion Ladies who are in the Championship '1' of Womens' Rugby. Lauren has vast experience of professional sport as she has previously played Netball for Team Bath, the skill learnt on the netball court has really transferred on to the rugby pitch.
Partnerships
Important to Ivybridge Academy are the links and partnerships developed over the years with clubs across all levels including; Plymouth Albion, Exeter Chiefs, Taunton Titans and Ivybridge RFC.