Primary New Starters and Fees
The College provides many opportunities for students to develop their gymnastics abilities. The Gymnastics Academy provides sessions for primary students of all abilities from Pre School to Year 6.
Ivybridge Gymnastics Academy Details
The Ivybridge Gymnastics Academy is led by Mrs Helen Reddy with coaches leading individual groups.
Training Days: Monday, Wednesday and Friday
Venue: Primary Academy – Meet and collect from the Gymnasium
Primary Club – Meet and collect from the Gymnasium
Primary Recreational Groups – Meet and collect from the Gymnasium
Cost: £3 per session (please see costing section)
Coach in charge of Primary Academy – Ashley Saunders and Ellie Bickle
Coach in charge of Primary Recreational – Lydia Dodds and Ellie Bickle
Coach in charge of Primary Club – Ellie Bickle
Coach in charge of all Payments – Ellie Bickle
Academy Groups and Times:
All groups are welcome to attend the sessions outlined below.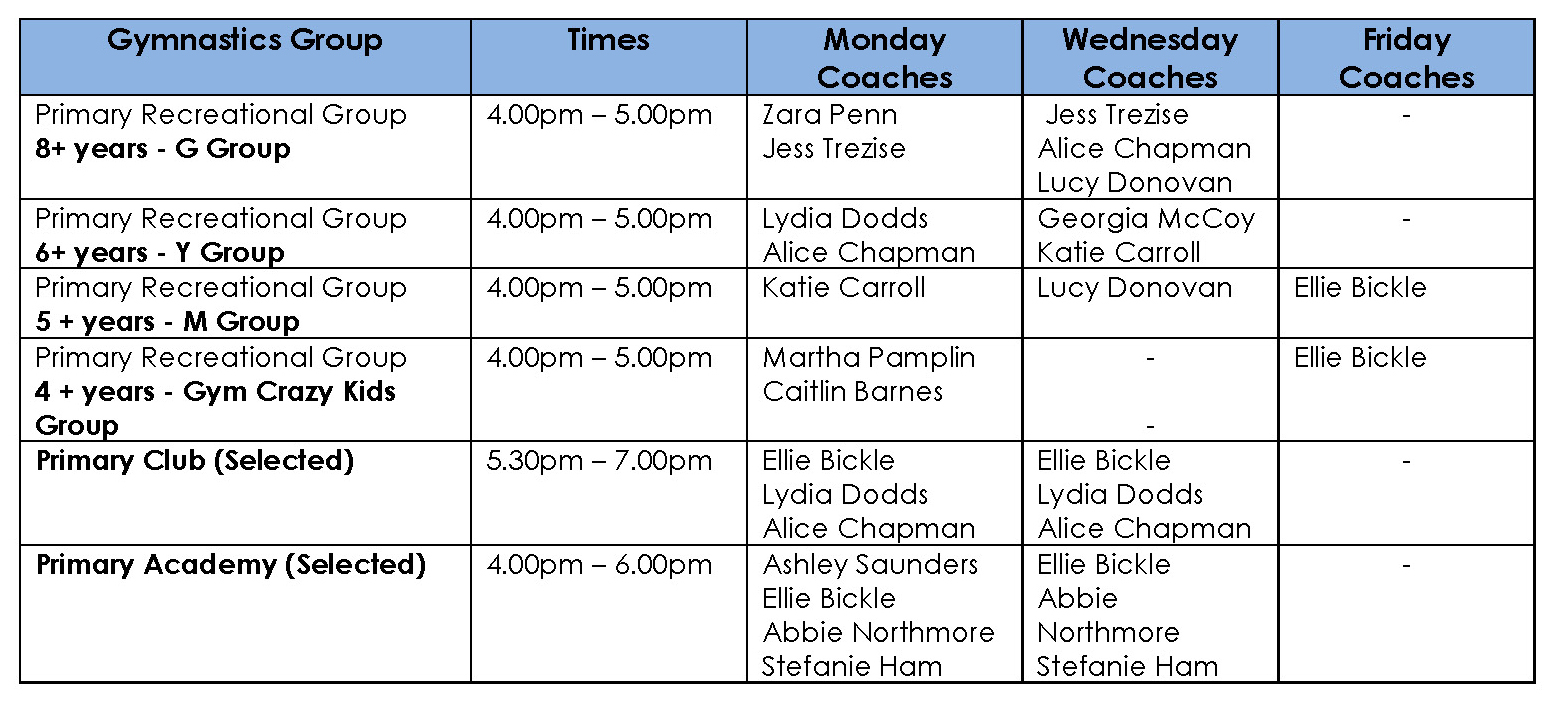 Aims of the Academy
We aim for all gymnasts to have the opportunity to work towards learning new skills, socialise with other children, achieve British Gymnastics badges, compete in competitions and perform in shows. Please find below the expectations for each gymnastics group
Expectations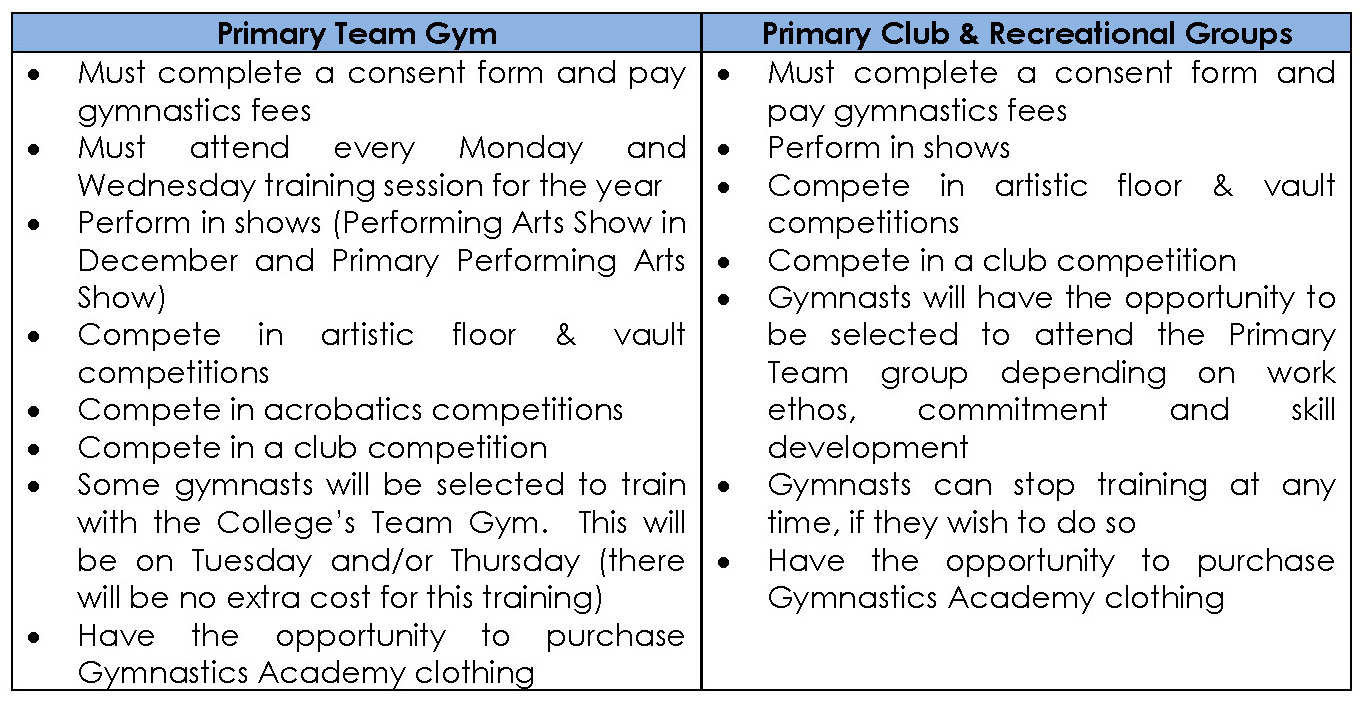 New starters
All children joining Ivybridge Gymnastics Academy for the first time will begin in the Recreational Group. If you would like your child to be a part of the exciting Gymnastics Academy please email Helen Reddy (gymnasticsacademy@ivybridge.devon.sch.uk) to find out if there is a space in the Academy. Please email your child's name and age. If a place is available in the Academy you will be asked to complete the attached Consent Form and return to the address below with the academy fees.
Academy Fees
The Academy fees must be paid for per half term, in advance of the start of term.
New starters – will have one trial session at a cost of £3. Payment is then required in full for the rest of the half term.
Options for payment
Pay per half term
The payment must be made in advance of the half term. The payment must be made in full for each half term. Late payments will not be accepted. Children will not be allowed to train if fees have not been paid for in advance. Payment will not be accepted per session. Payments are non-refundable if children drop out of the Academy during the term. Sessions will not be discounted due to illness.
Pay for the year
Gymnasts can pay for the whole year if they are fully committed and dedicated to their group.
All payments can be made in cash or cheques (made payable to Ivybridge Community College). There will be 25 - 30 places available in the Primary Academy, 12 places available per group in the Recreational Group and 30 places in the Primary Club. There will be a waiting list for gymnasts in the Recreational Gymnastics Group if numbers become too large.
There will be a sign-in desk outside the Gymnasium at the start of every session in order for payments to be made for training, competition fees and clothing. Please make every effort to send payment in the post in advance of the term.
Monday Training Dates and Fees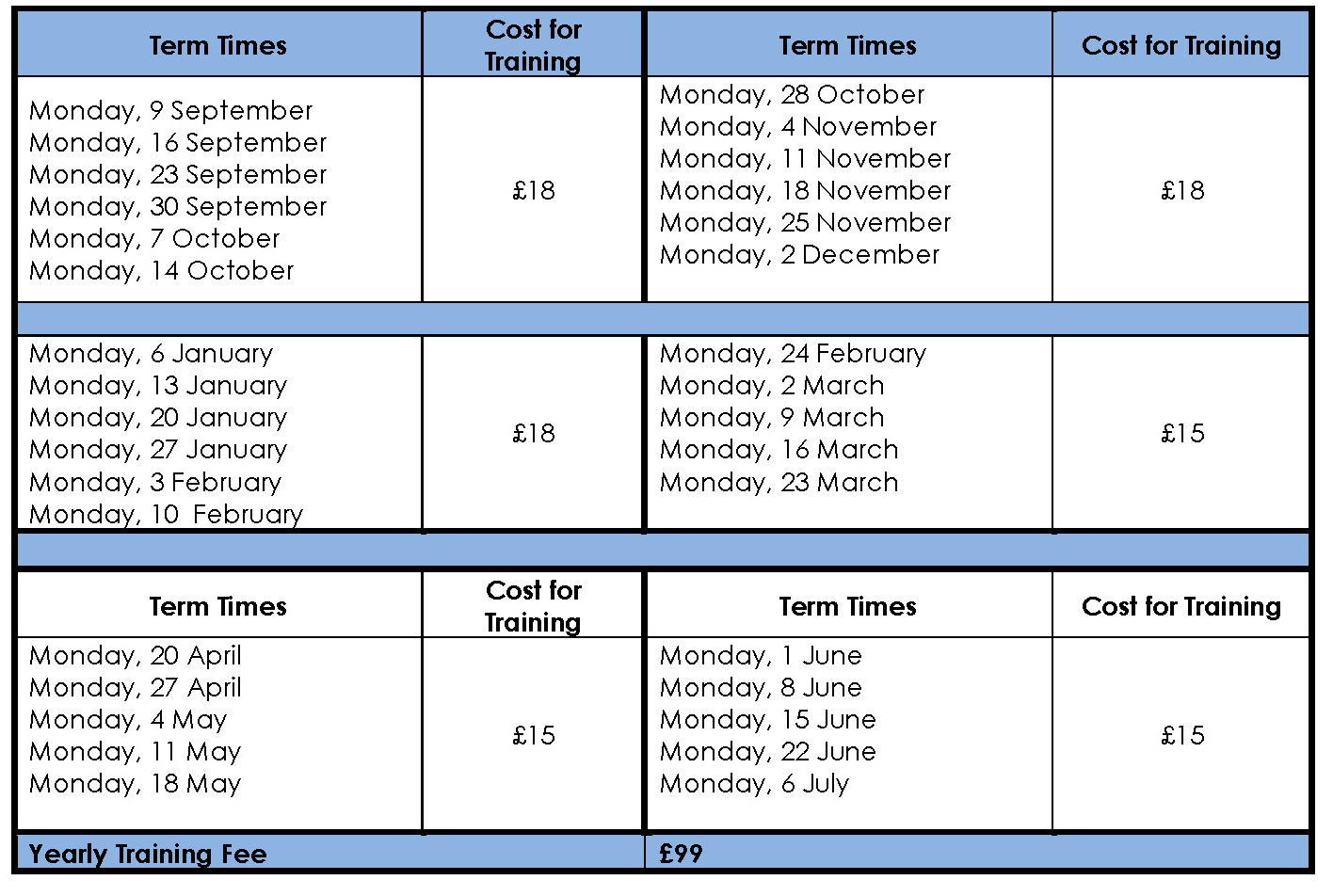 Wednesday Training Dates and Fees
New for 2019 – 2020
Friday Training Dates and Fees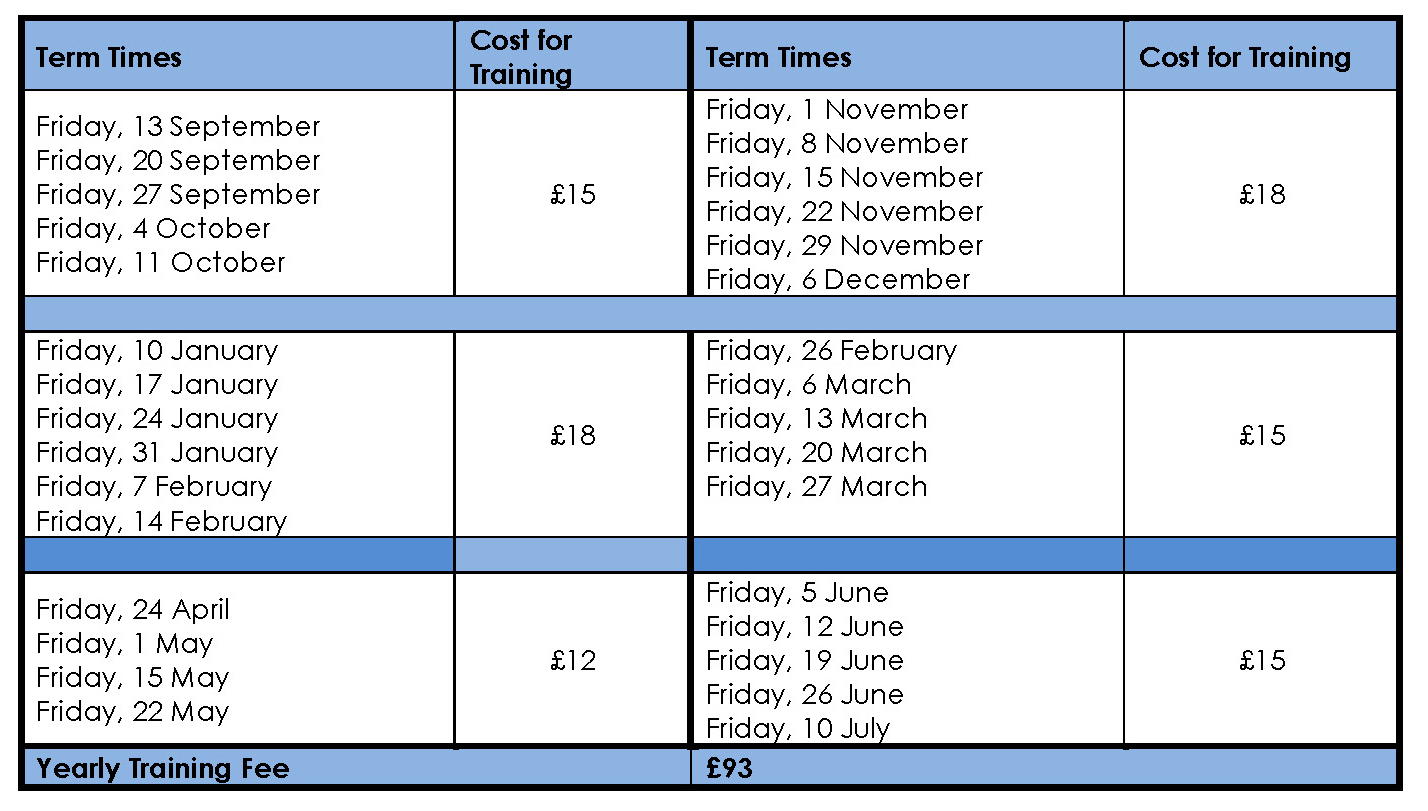 Reminder
Please complete a Consent Form and pay the training fees either on the day you join or send in the post confirm your place. After this date the waiting lists will be invited to join the academy if the classes are not full. Please put for attention of Mrs Helen Reddy on the envelope.
Academy Contact and Communication
If you would like to have further information or have any questions or concerns please contact Mrs Reddy and not the individual coaches:
Mrs Helen Reddy
Tel: 07825181693 (text only)
Email: gymnasticsacademy@ivybridge.devon.sch.uk
Address: Ivybridge Gymnastics Academy, Mrs Helen Reddy, Ivybridge Community College, Harford Road, Ivybridge, PL21 0JA