Awards Evenings
September 2019
Awards Ceremony for Ivybridge's Sporting Successes
The success of Ivybridge Community College's sporting stars was celebrated at its 2019 Sports Awards Evening. Over the course of the evening, awards went to students from Years 7 to 13.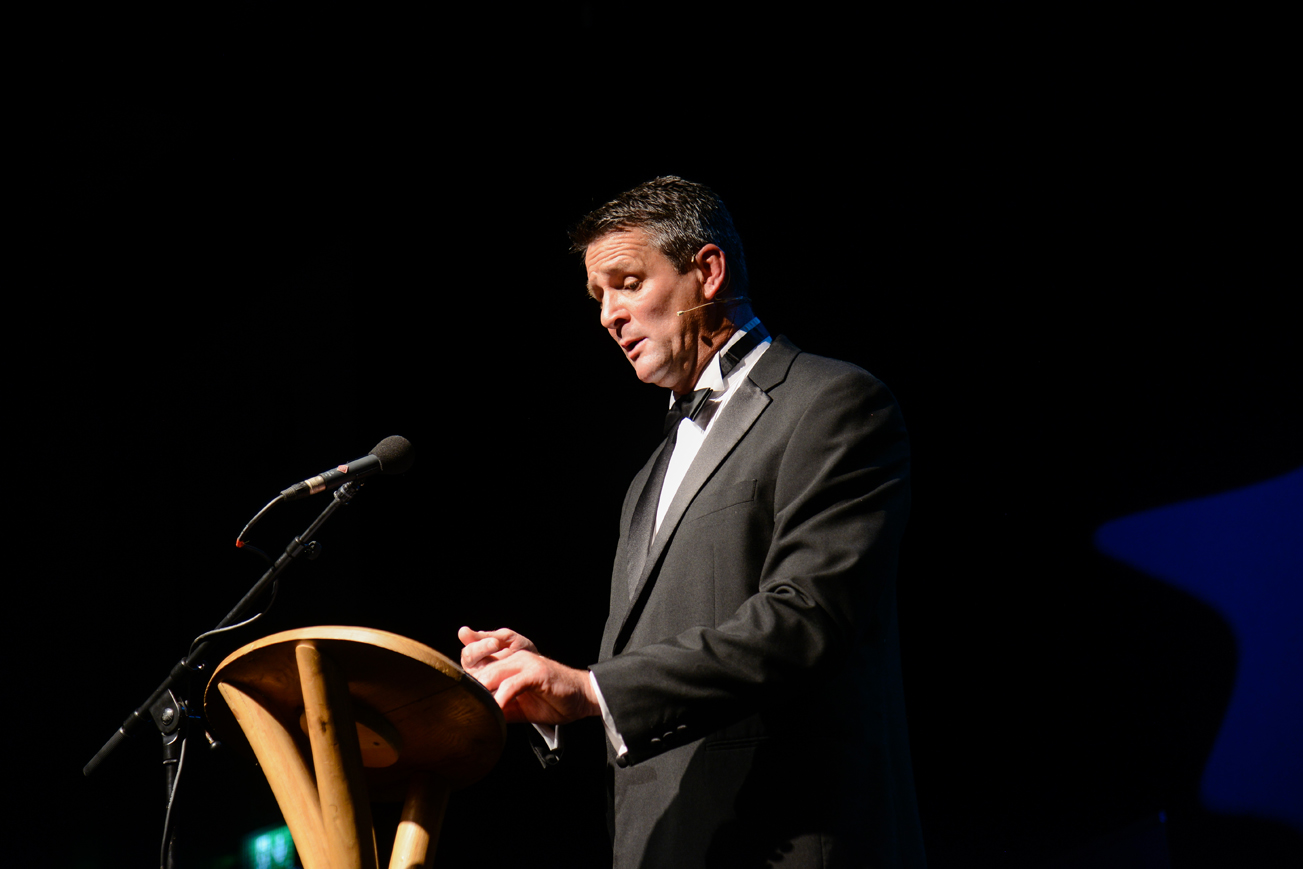 The awards were a clear demonstration of how strong Ivybridge Community College's sporting programmes continue to be, with countless examples of high-level sporting prowess and endeavour.
The central theme running through the evening was the importance of participation and the recognition that sport moulds individuals beyond the arena itself, leading to a shaping of their characters that will stand them in firm footings for life's challenges.
Some of the key points in the night included:
A speech by guest speaker Gary Sawyer, the Plymouth Argyle Captain
Videos on sporting achievements and sporting opportunities
Presentations of team and individual awards
A mass-participation quiz
Interviews with diving star Matt Dixon and cycling star Sylvia Misztal
Video interview with former student and Saracens Rugby player Ben Spencer
"It's important to remember and celebrate stand-out sporting moments from the last 12 months, as it not only rewards the efforts of those involved but also sets a positive example to others who are striving for success," said Helen Reddy, Head of Performing Arts.
Head of Physical Education, Naomi Philpot added "Commitment and sacrifice are two essential ingredients in any athlete's success, so balancing a high level of training alongside academic work forms a key part of the lives of those being recognized at the awards. I commend every athlete at Ivybridge Community College who has strived to improve their performance level over the past 12 months. The awards evening was a wonderful way to celebrate this and recognise our exceptional students."
Hosted by Chris Brown, Director of the College's Sports Academy, and Naomi Philpot, Head of PE, medals and trophies were awarded to students and teams. Some highlights from the night included:
Presentations to the Athletics, Basketball, Football, Gymnastics, Netball, Hockey and Rugby teams
A celebration of the success of Ivybridge students in boxing, dance, mountain biking, martial arts, equestrian, water sports, swimming, diving, tennis, cricket, climbing and golf
A celebration of those taking part in Duke of Edinburgh and Ten Tors
Awards for core PE
Awards for Endeavour
Awards for coaches and Volunteers of the Year
Awards for Outstanding Commitment
The Goodridge Award presented to Lois Fileman for achieving an A in A Level PE
The Plymouth Raiders Cup was given to Ryan Penrose
Gymnast of the Year award was received by Reece Parkin, Lydia Dodds and Jessica Rouse
Dancer of the Year award was received by Lydia Dodds
The winner of the Aldridge Rugby Cup was given to Alfie Phillips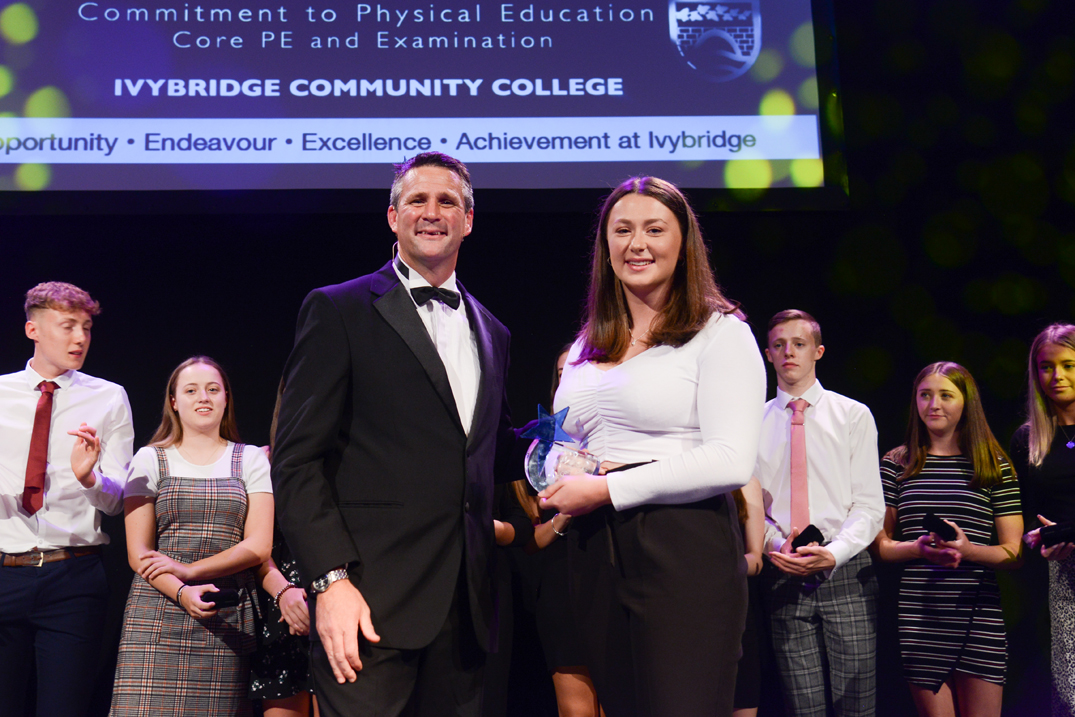 The end of the evening saw the most coveted awards being announced. Sports Team of the Year was awarded to the U13 Girls' Football Team. The Male Sports Person of the Year was awarded to Joe Stansfield, who was selected for the Exeter Chiefs Under 18s Team, has represented his county and region and was a pivotal member of the Team in Hong Kong and Australia.
The Female Sports Person of the Year was awarded to athlete Lois Fileman, who has represented the South West in many competitions, achieved an A at A Level in PE and is presently studying at Loughborough where she will continue to develop her Athletics.