Helping the Community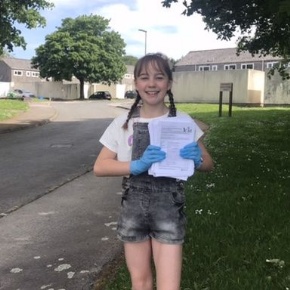 During the present crisis, Ivybridge Community College Year 7 student, Molly, decided to take it upon herself to provide practical support for her local community.
She volunteered to offer her services for a local charity, who help the elderly to stay well. Molly helped by delivering 200 leaflets to homes in the area which contained information and services available for people to access during the pandemic. Molly made sure she wore gloves and kept a social distance from anyone but also managed to chat to quite a few people and help brighten up their day!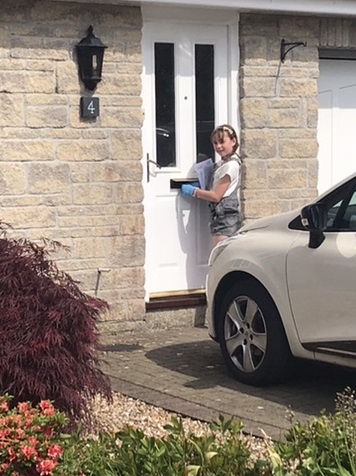 Gill Taylor, Deputy Principal said, "I am delighted and proud that Molly decided to do something practical in order to support the elderly and demonstrated the key virtues of 'charity and courage', which are important at the College, by her selfless actions."