Students win Girls National Rugby Final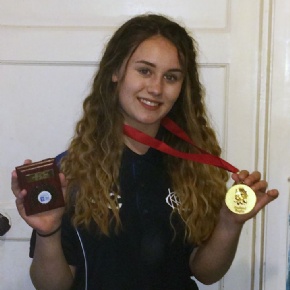 Ivybridge Community College students, Sarah Cioffi, in Year 8, and Charlotte Hope, in Year 10, are celebrating their National Final win for Kingsbridge U15 Girls Rugby Club, on Thursday, 29 April, with a decisive victory over Leek, Staffordshire.
They won by 27 points to 12 points; such a remarkable achievement.
At the Club President's Day, Sarah won the 'Best Tackler on the Team' Award. By extension this must surely make her the best tackler of her age in the country.