Year 9 Spanish Trip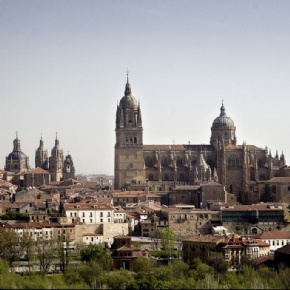 Twenty five Year 9 Spanish students all arrived safely in Salamanca on Sunday evening.
Each morning, whilst in Salamanca, they have lessons with native Spanish speakers and in the afternoon and evening they will have tours and activities lined up. For example, spanish cooking lessons, a salsa dancing lesson and a tour of the cathedrals in Salamanca. Salamanca, in northwestern Spain, is the capital of Salamanca province, part of the Castile and León region. With a history dating back to the Celtic era, it's known for its ornate sandstone architecture and for the Universidad de Salamanca.
They will return late on Friday 10th (ETA is actually 1am on 6th).We look forward to hearing all of their exciting news.